15 Best Apps for Instagram Stories
Wanna take your Insta Stories to another level? Think about collages, vintage effects, animations, cool fonts… you can get creative on Instagram Stories in many ways!
Instagram Stories are a very important tool nowadays. It's the place to show your real personality and the place to boost your engagement, so you better pay attention to the latest trends on Instagram Stories too!
Plus, I have recently reached 100k followers on instagram using these apps, they really have helped me reach a wider audience. You can read more on how to grow on Instagram here.
There are so many apps out there and I want to make it easier for you with this selection of apps for the best Instagram Stories. These are my favorite apps that I use for Instagram Stories almost every day on my main account @dianamillos. You may have heard about some of them already but I'm sure you will find some new ones too!
Note: all these apps are available for iPhone but not all of them are available Android.
Unfold: the app for creating minimal and neat collages
Available for iPhone and Android.
I've lost count of how many times you have asked me about this app. Here you go, the best-kept secret on Instagram Stories is called Unfold!
I love this app because it makes the Stories look more neat and elegant, and it also makes the coolest collages, making it possible to share 2 or more photos and videos on the same Story.
Unfold is a freemium app: some of the collage designs are free to use while you'll have to pay if you want to get the entire collection. My favorite collections are paid: FF1 and RP1. They're releasing new collections (paid and unpaid) every once in a while and you can also pay a membership to get all the packages – I especially love the stamp stickers!
See some examples using the free templates below:
Mojo Video: the best app for animated Instagram Stories
Mojo video is available for iPhone only.
There are many apps like Unfold trying to be the next big thing on Instagram… and Mojo video has made it!
Mojo video features beautiful designs like Unfold, with the particularity of adding the coolest animations for the best Instagram Stories EVER. The first day I used Mojo on Stories it got me hundreds of dm's on Instagram and visits on this blog so I highly recommend you to download it ASAP – get it before anyone else!
I still get hundreds of comments and DM's asking which app I'm using. Well, there you go!
Story Luxe: to create beautiful and creative collages
Story Luxe is available for iPhone only.
Story Luxe is very similar to Unfold, but it's somehow better.
So many Instagrammers are using Unfold all the time so it's not as cool as it was. If you want to go further, download StoryLuxe. It has a huge variety of designs, from film to neon or cool flower frames. It's a freemium app but you will get many options without spending a cent.
Plus, they create special collections for important events like Christmas, Saint Valentine's Day or Coachella.
Nichi: to create candid and feminine Instagram stories
Nichi is available for iPhone
Nichi is my current obsession.
With Nichi, you can create beautiful designs for Instagram stories, including the most feminine stickers. I really love it.
I just discovered it – get yours before anyone else!
StoryArt: to go one step forward
StoryArt is available for iPhone and Android.
My newest discovery is StoryArt: it has so many beautiful templates -including animations – to choose from if what you're looking for is something different and unique for your followers. The best thing is that you can customize each template as you wish. They release new collections every once in a while.
It's become a must for me and it's perfect to create visual guides. Enjoy creating!
Kirakira+: the app to add that glitter effect!
Kirakira+ is available for iPhone and Android.
Get that sparkling effect on your videos and photos with Kirakira+.
Kirakira+ features different filters that make your content more shiny and sparkling – you can also adjust that bling bling intensity!
It's a must during the festive season.
Instasize: all in one
Instasize is available for iPhone and Android.
At this point, you're maybe tired of this list: it seems endless, isn't it? Instasize is perfect if you want to use only one app that has it all: easy edits, patterns for Instagram stories, fonts, collages, video editing… Instasize has everything and it's really easy to use.
Instasize also creates special collections for important events: I loved the Coachella patterns for Instagram stories!
Huji Cam: the app for creating vintage photos
Huji Cam is available for iPhone and Android.
Everyone is using Huji Cam. If you haven't yet, you need to download it now!
Huji Cam is this popular free app that makes your photos look like old film photography. Some of the pics will come out with a lens flare, others can be a little bit distorted or feature a color leak or a 98's date.
How to use Huji Cam? After downloading this app, you need to launch the camera holding the camera close to your eye, looking through its viewfinder as if it was a disposable 90's camera. Once you shoot, a roll appears on the screen meaning that the photo is being developed. Then you can tap on the Photo Lab to check the result – if you liked it, you can save it to your camera roll.
8mm: the app for creating vintage videos
8mm is available for iPhone only.
For a vintage-style video, download 8mm straight away!
The app 8mm features 10 different effects for creating retro-styled videos including light leaks, frame jitters, silent film and count down styles.
PicsArt: add icons and doodles to your Instagram stories
PicsArt is available for iPhone and Android.
PicsArt is an amazing app that makes it easier to add cute icons and doodles to add to your photo or video designs – it's also cool for creating collages!
It's also a freemium app, but there are a few available designs and customizations that you can use for free.
Story Swag: for creative animations
Story Swag is available for iPhone only.
I've been using Word Swag for ages, and now they're upping the game with this brand new app.
If you love fonts, animations, and design you will love Story Swag. There are many animated templates to choose from! Plus, it's very easy to add free music to all your creations.
Snapchat: for the best Instagram Stories face filters
Snapchat is available for iPhone and Android.
Instagram Stories and Snapchat share a lot of things in common. Instagram is basically a copycat!
So why should you still use Snapchat? Well, because Snapchat face filters will always be the best! Featuring a larger variety of filters and different features like voice changer, beauty effects, face swaps… it's more fun! There are new filters available every day so you will never get bored. Plus, you can create your own stickers and use destination stamps depending on your location.
I use it a lot when I'm talking to the camera – these filters are a real salvation when having a jet-lagged face! The filter I like the most is the vintage effect that shows the exact date and time when it was shot.
Adobe Lightroom CC: the best photo editing tool
Lightroom is available for iPhone and Android.
Lightroom is an absolute MUST-HAVE. It's my favorite app ever and where I spend most hours a day (even more than in Unum, yeah).
You already know that every Instagrammer is using Lightroom CC and developing their own Lightroom presets (mine are coming soon, promised!).
Sometimes I use Lightroom CC with a quick preset before I upload a Story to Instagram, especially when the light is not as good and it needs a bit of enhancement to show the place with its real beauty.
Best apps for editing Instagram photos like a pro.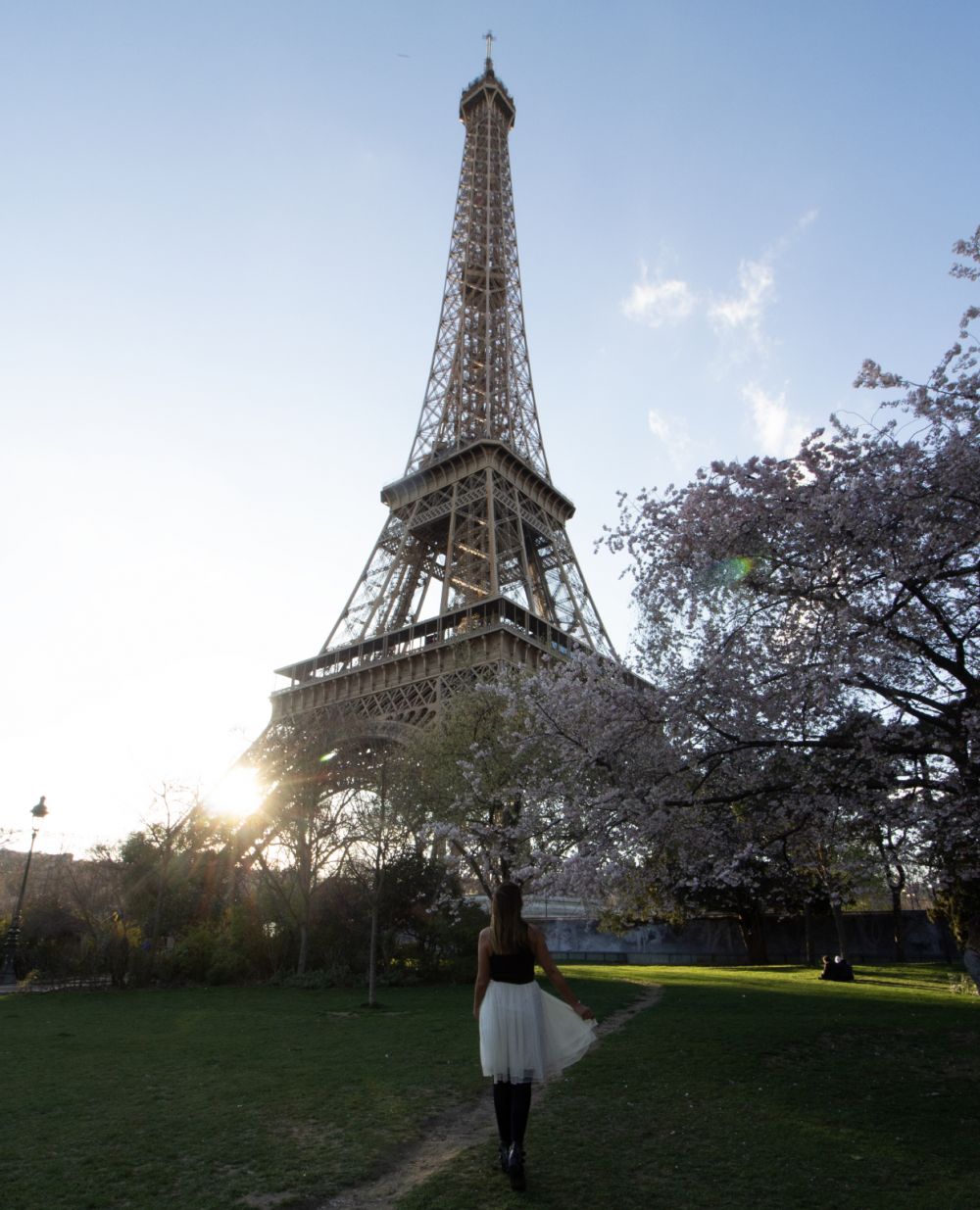 Spark Post: the most powerful tool
Spark Post is available for iPhone and Android.
Spark Post is one of the greatest tools that allows you to create incredible designs easily in just a few seconds – especially if you use the templates! You can easily add animations, too.
You can also start from scratch and create whatever you want. Do this if you want to stand out from the rest!
Plus, you can add animations. Spark Post is the best alternative to Mojo for Android users.
Canva Stories: making graphic design easy
Canva Stories is available for iPhone and Android.
I've been using Canva on my laptop to create Pinterest pins for my blog posts for years now, and now that I've discovered Canva Stories it's become my current obsession.
Canva Stories offers a curated selection of beautiful templates to help us create engaging Instagram stories.