You don't need a lot of apps to edit your instagram photos. You just need to find the most powerful ones.
If you're looking for the most complete selection of advanced photo editing tools, you're in the right place. These are the apps that I personally use for my own account – @dianamillos.
For getting the best instagram photos, you need more than editing tools. In this post, you'll find the best apps for editing your instagram pictures, retouching tools, apps to help you create better photos and ways to enhance your photos by adding flares or removing people, plus the best secret to organize a cohesive feed!
I wanted to make it easier for you with this selection of my favorite apps that I've been using almost everyday on my account @dianamiaus – they helped me reach more than 100k followers. You may have heard about some of them but I'm sure you will find some new ones too!
Note: all these apps are available for iPhone but not all of them are found in Android.
Looking for more? Find here the best 15 apps you need to use for instagram stories.
15 Best Apps for Perfect Instagram Photos
Pro Camera: the app to take raw photos
Available for iPhone only
Pro Camera is a gamechanger: it makes it easier to take better photos!
Pro Camera's best asset is that it allows you to take RAW pictures straight from your iPhone, plus some amazing features like the ProTimer, the 3D Tiltmeter and the auto perspective correction. I can't live without it anymore!
Why should you shoot in RAW? RAW photos contain more information and editing is significantly better and easier when editing in RAW, instead of editing in JPEG.
Adobe Lightroom: the most powerful editing tool
Available for iPhone and Android
If I could only use one app for editing my Instagram photos, that would be Lightroom.
If you're an aspiring content creator, you need to start using it! Lightroom is the most complete app for editing pictures, but it's also the best way to create your own universe and style. It's the way you see the world, the way you want to share it.
Everybody is using Lightroom on Instagram because it lets you create your own presets (photo filters) to give a cohesive style to your photos.
I personally use the paid subscription (4,99$ a month) that grant access to premium features like selective filters and geometry: I can't live without it!
Check what Lightroom can do in this before & after from one of my photos from Paris: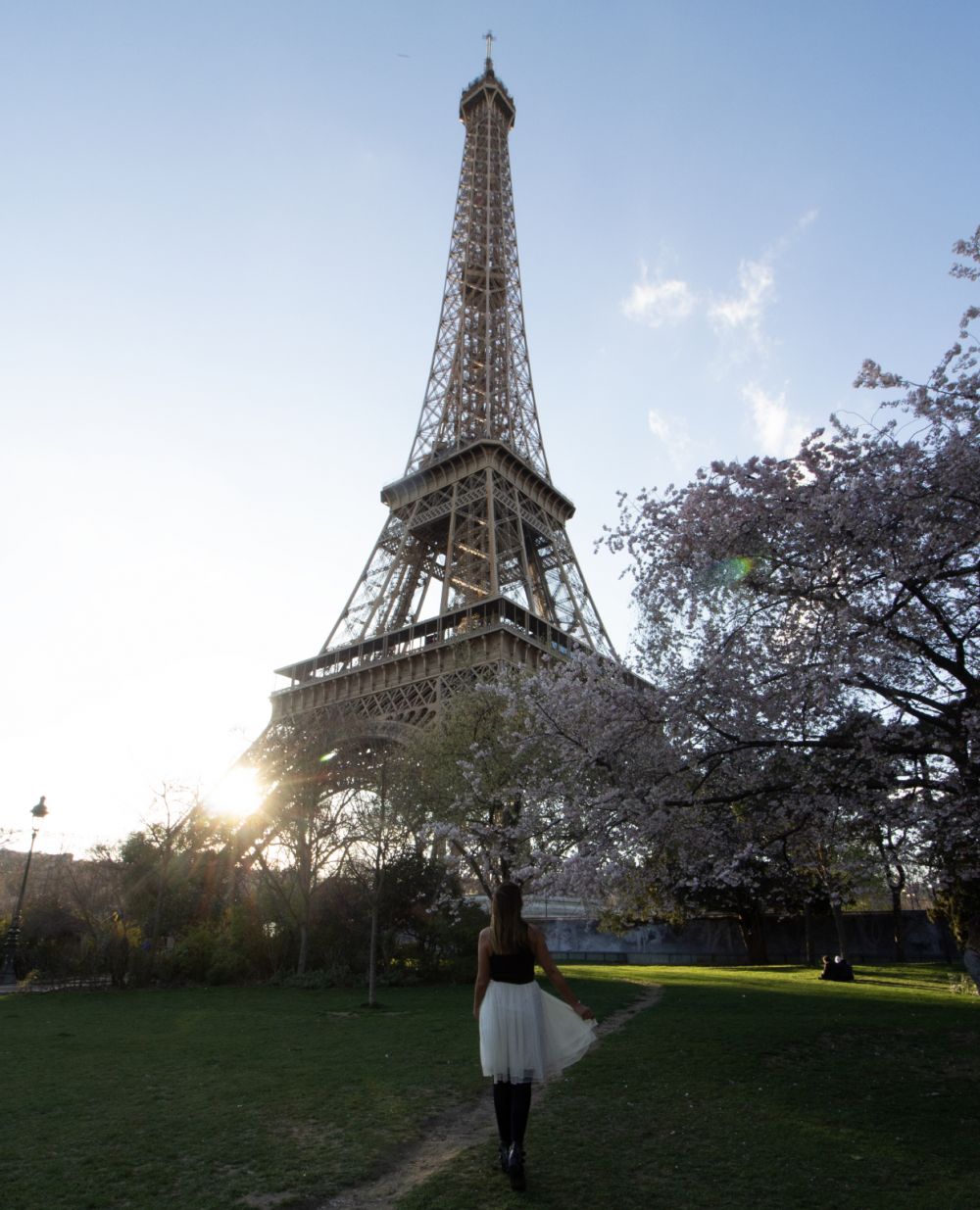 Snapseed: a complete – and free – mobile editing tool
Available for iPhone and Android
Snapseed is probably the best alternative to Lightroom.
Snapseed lets you vary the geometry and perspective of your photos, tone curve, even using selective brushes and expand the photos if you need so. The only thing this app doesn't feature is creating your own photo filters but you could easily combine them with VSCO or any other app.
VSCO: to try and test filters
Available for iPhone and Android
Another great alternative to Lightroom is VSCO. There are a collection of free and paid filters that you can alter to create your personal style and you can somehow use them as Lightroom presets.
RNI Films: the app to add a vintage effect to your photos
Available for iPhone only
If you're looking to add a vintage style to your photos, like film filters (think Agfa, Kodak or Fuji), grain or dust (my absolute favorite!) then you'll love RNI Films.
RNI Films is free to use but you'll have to go pro to access some of the packs – I personally love the free features!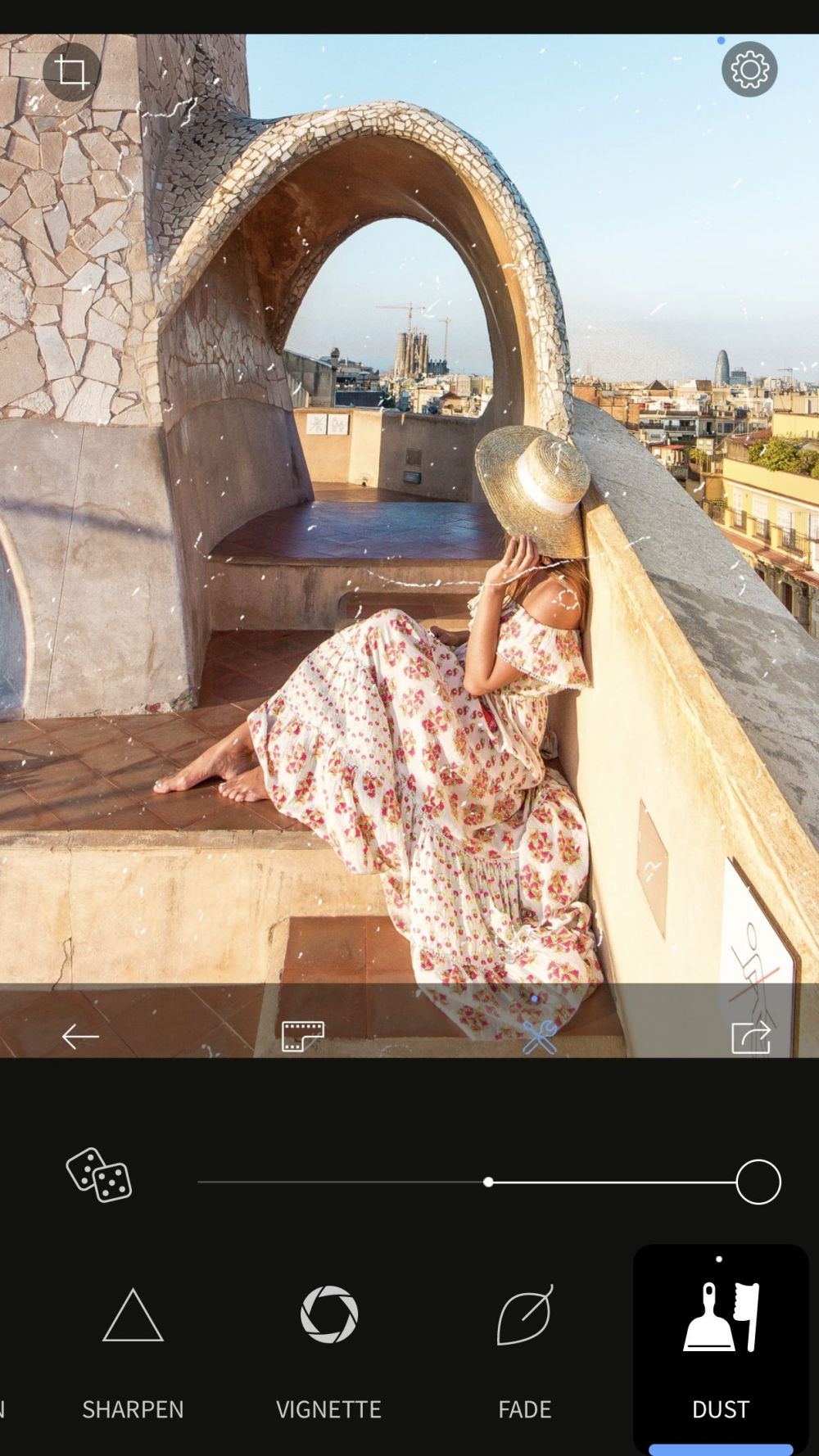 Meitu: to add that instafamous glitter effect
Available for iPhone and Android
If you like to spend some time on instagram, I'm sure you've seen many photos with a beautiful glitter effect in it.
There are a few artists out there creating these magical shots – usually using layers in Photoshop! Thankfully, there's an easier and faster way to create this effect in just a few seconds: download Meitu app, use the tool "mosaic" in edit mode and make magic happen!
My 2 favorite glitter effects are highlighted in these pictures below.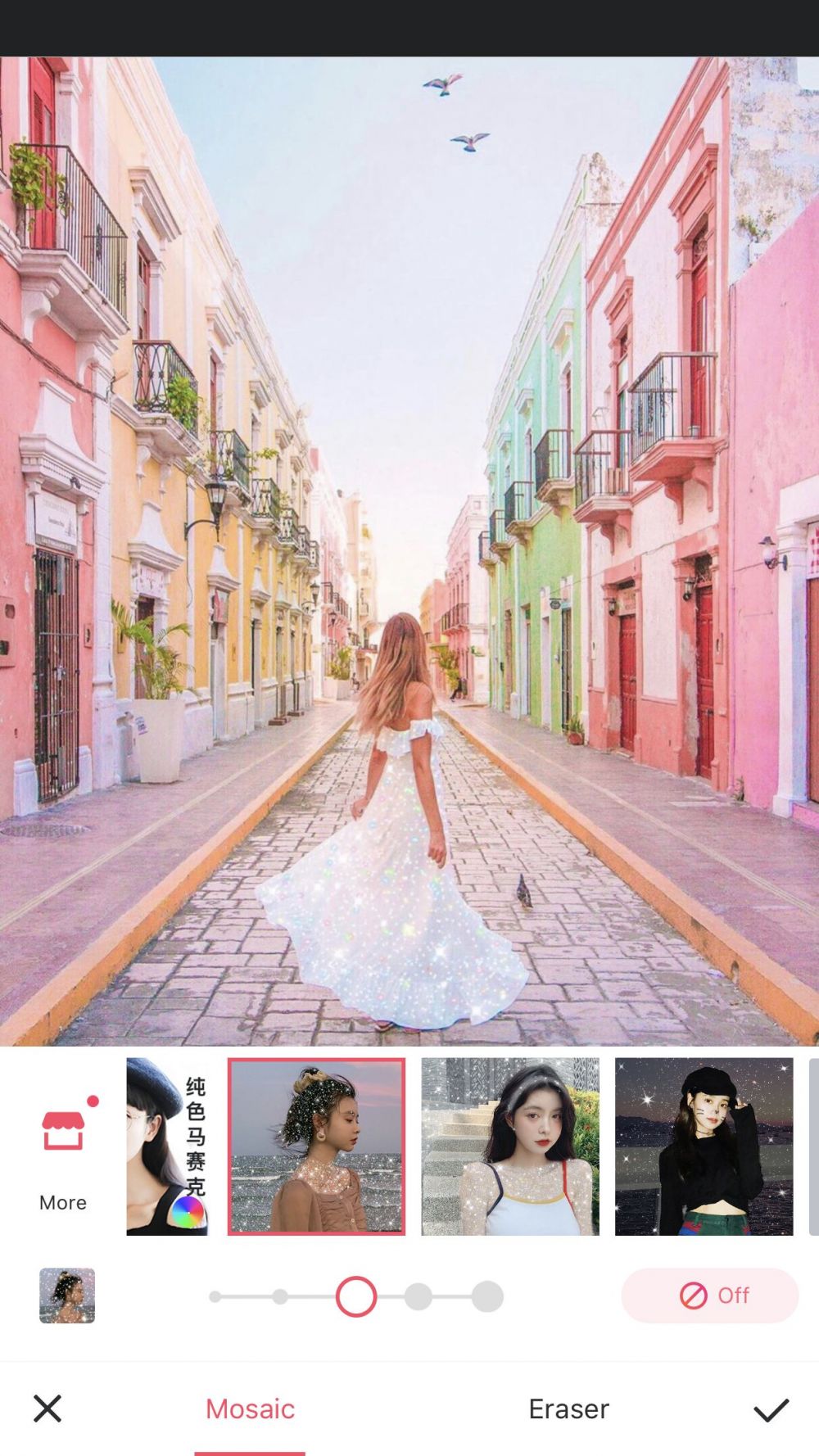 Koredoko: the app to geolocate your photos
Available for iPhone only
One of the best things about instagram is getting to discover new beautiful places and share them with everyone else, isn't it? Sometimes it seems impossible to find where exactly these places are just looking at the map.
The app Koredoko is so cool! It's the one that I use to share the location of the best Instagram spots with you.
It doesn't matter if you use iPhone or camera photos: add them to Koredoko and you'll get the exact coordinates where they were taken, with the exact location in the map.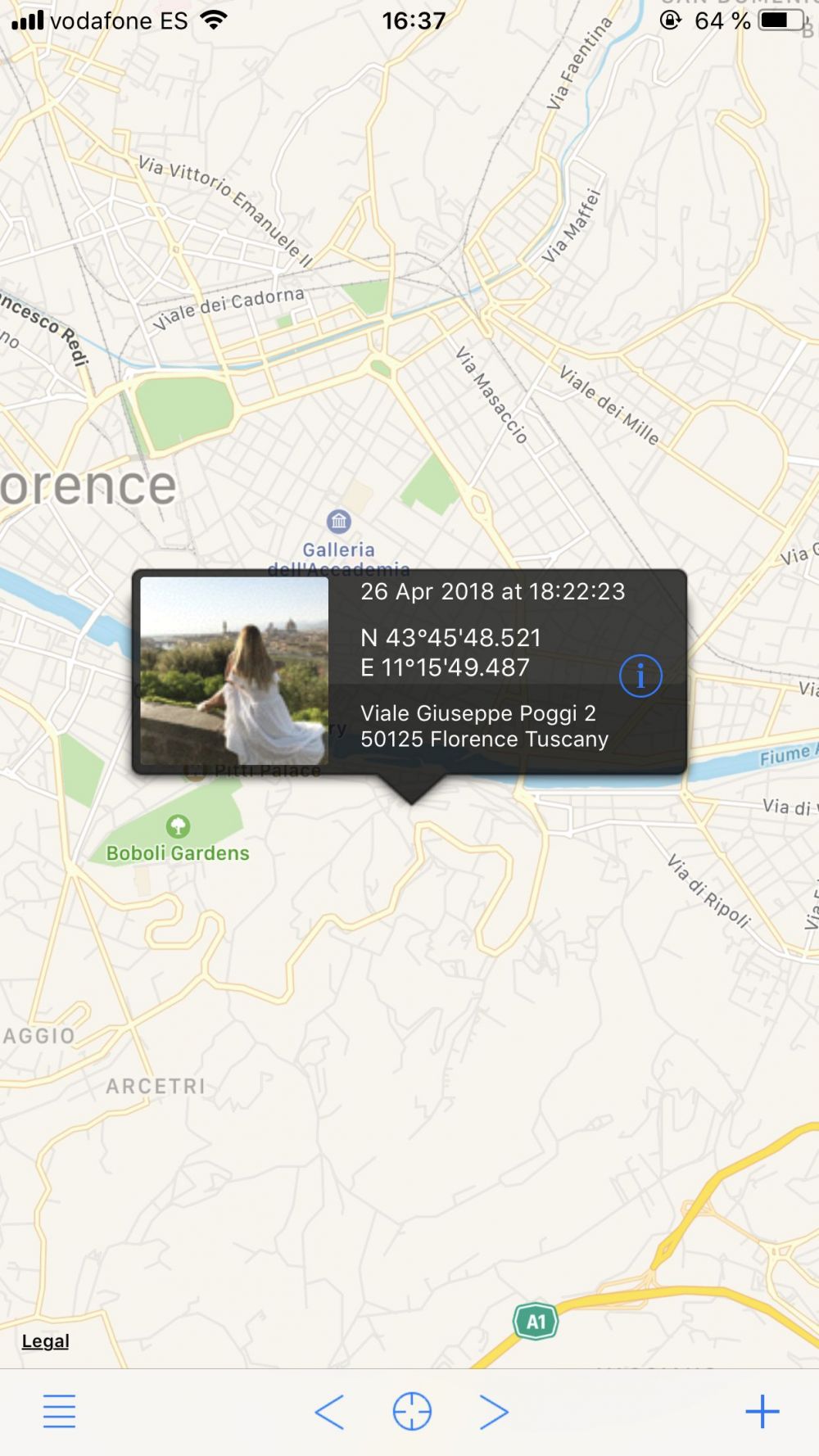 Touch Retouch: to easily remove anything and anyone from your dream photo
Available for iPhone only
You know how frustrating it is when you get a dream photo, but there are some people in the background ruining it a bit?
If you're not a master of Photoshop, you can try this easy app: Touch Retouch is a paid app, but it's really worth it. You can easily remove people from the background or any unwanted element from your picture. 100% recommended!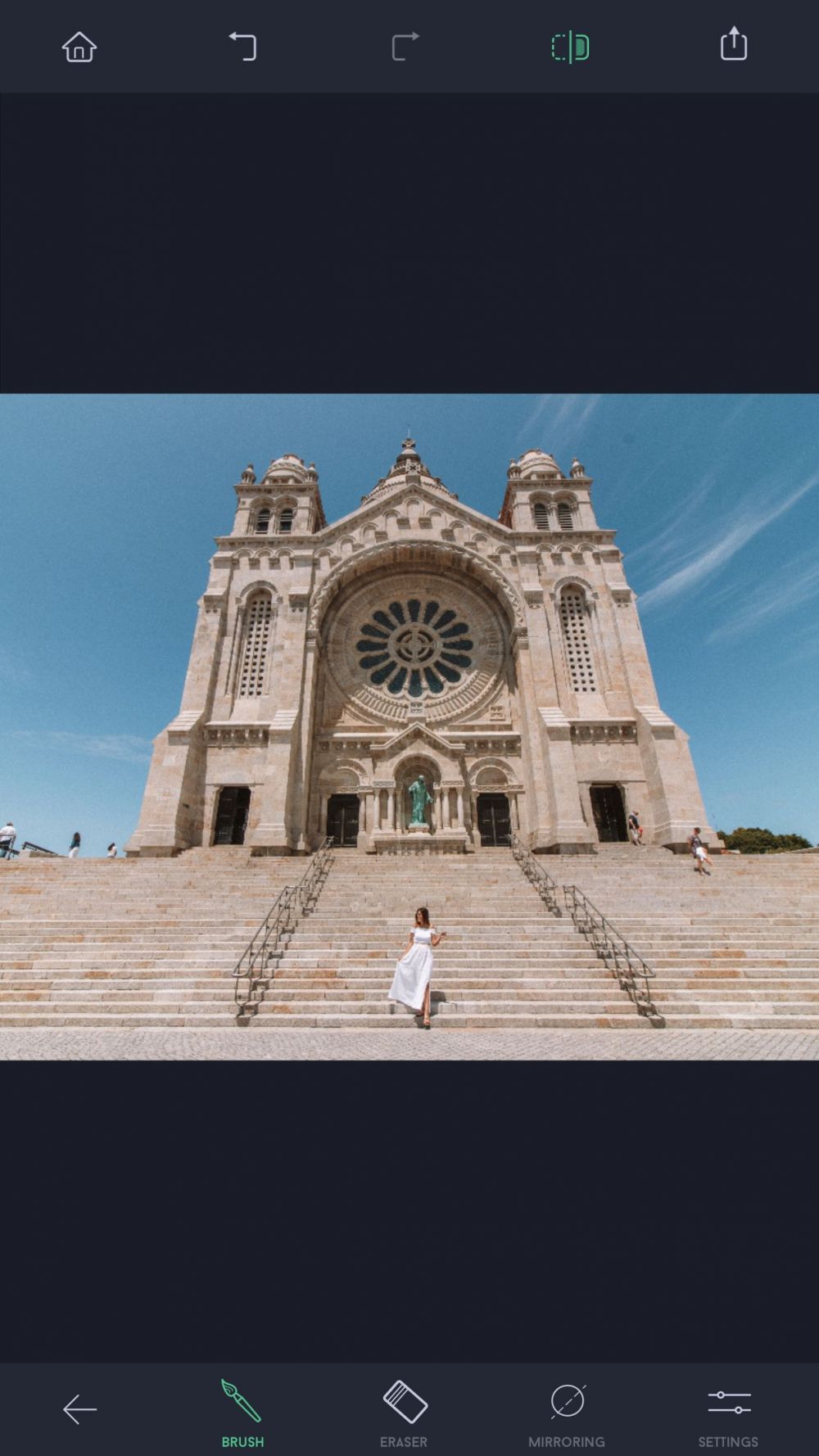 Croc Photo: the app to easily resize your photos
Available for iPhone and Android.
Croc Photo is an amazing app to crop photos. Say goodbye to the frustration of having to crop your photos to fit social media dimensions! This app will let you upload your photos without any cropping.
CrocPhoto makes it easy to resize your images in any format and any size with pre-built templates specially made for Instagram, Facebook and other social media platforms without sacrificing any part of the image. The app automatically resizes your photo to fit the desired aspect ratio, so you can showcase your pictures exactly as you intended. The app also offers a variety of editing tools, so you can enhance your photos before sharing them.
So if you're tired of cropping your photos to fit social media standards, give CrocPhoto a try. You'll never have to sacrifice your artistic vision again!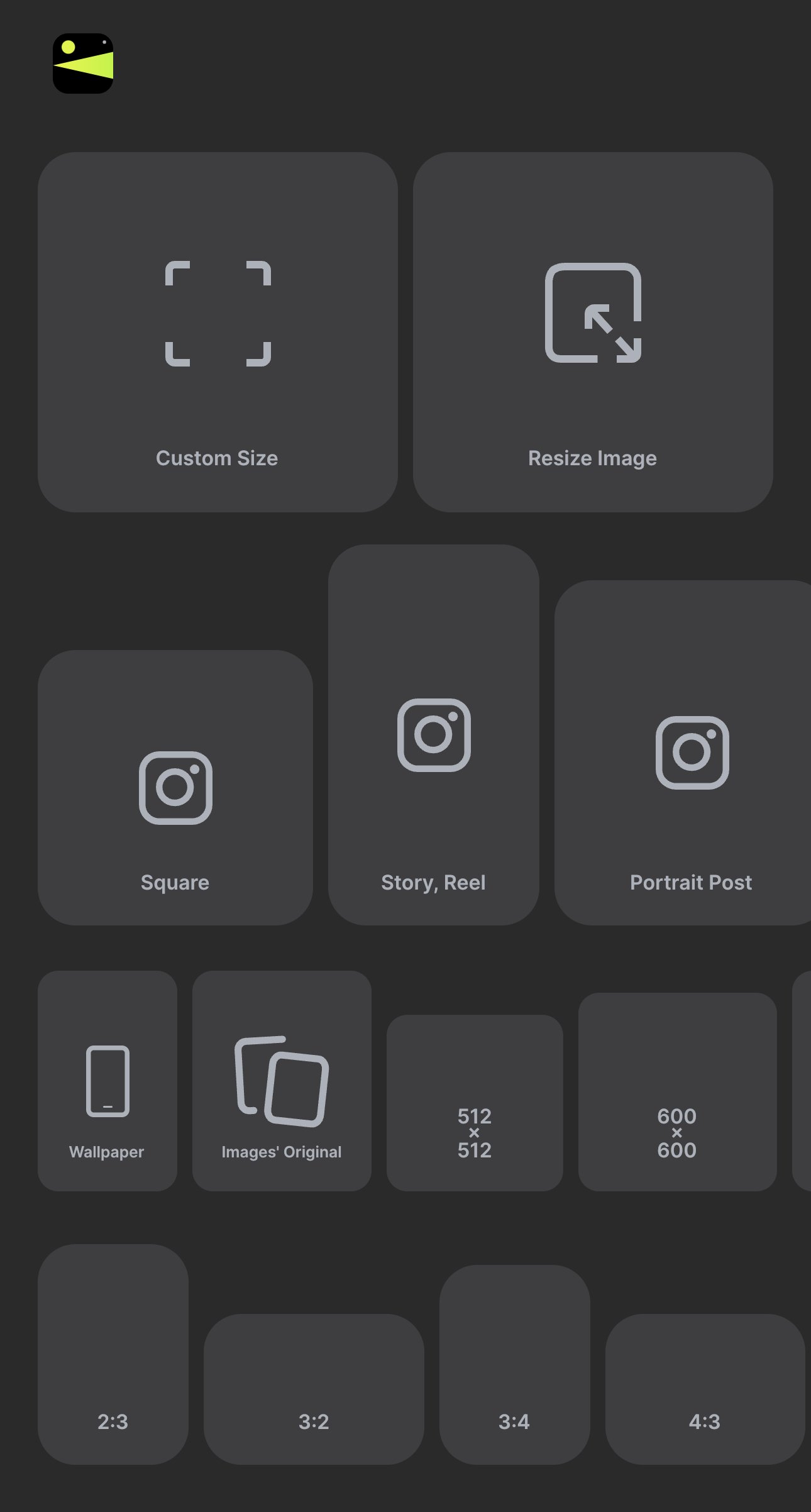 Photoshop Fix: the best photo retouching tool
Available for iPhone and Android
If you don't have access to the Photoshop desktop version but really need to use any of its features, you can give a go to Photoshop Fix.
This app lets you retouch your photos, clone stamp and liquify. Be very careful if you do so as your photo may end up looking fake!
Photoshop Mix: to mix 2 or more photos easily on your phone
Available for iPhone and Android
If you're looking for an app for layering 2 or more pictures in one, Photoshop mix is the best for that.
You can easily combine 2 photos if you're taking pictures in burst mode with a tripod. It's especially useful when there are birds flying in some of the pictures! Just use layers so everything fits in one only photo.
In advanced photo editing tools like this, make sure you're careful and always strive for a natural look, otherwise you can end up with a fake result.
Sun Surveyor: to plan sunrise and sunset photos
Available for iPhone and Android
I remember my first night in Havana. My friend Frank and me went for a night walk and asked a local "hey, where's the sunrise?" – and we were not fooling anyone, but we wanted to know the exact direction of the sun to take the best photos next morning.
Now I don't confuse strangers anymore with my weird questions and instead I use this app: Sun Surveyor.
Sun Surveyor is very easy to use: just hold your phone to align it with the horizon and it will give you the exact coordinates and sunrise/sunset timings. It's a life changer app!
Star Walk 2: the best app for night photography
Available for iPhone and Android
Star Walk 2 is a must if you're planning to photograph the Milkyway and the constellations: it makes everything easier and it's also a fun way to spend a night under a million stars.
LD (Lens Distorsions): to add flares to your photos
Available for iPhone and Android
If you're looking to add flares to your photo, you can do it with the app Lens Distorsions.
However, use this app with moderation: it's so easy to spot when someone is using it wrong, resulting in a fake edit. Always strive for a natural look in your photos and don't forget to pay attention to the direction of light and shadows when adding this type of flares.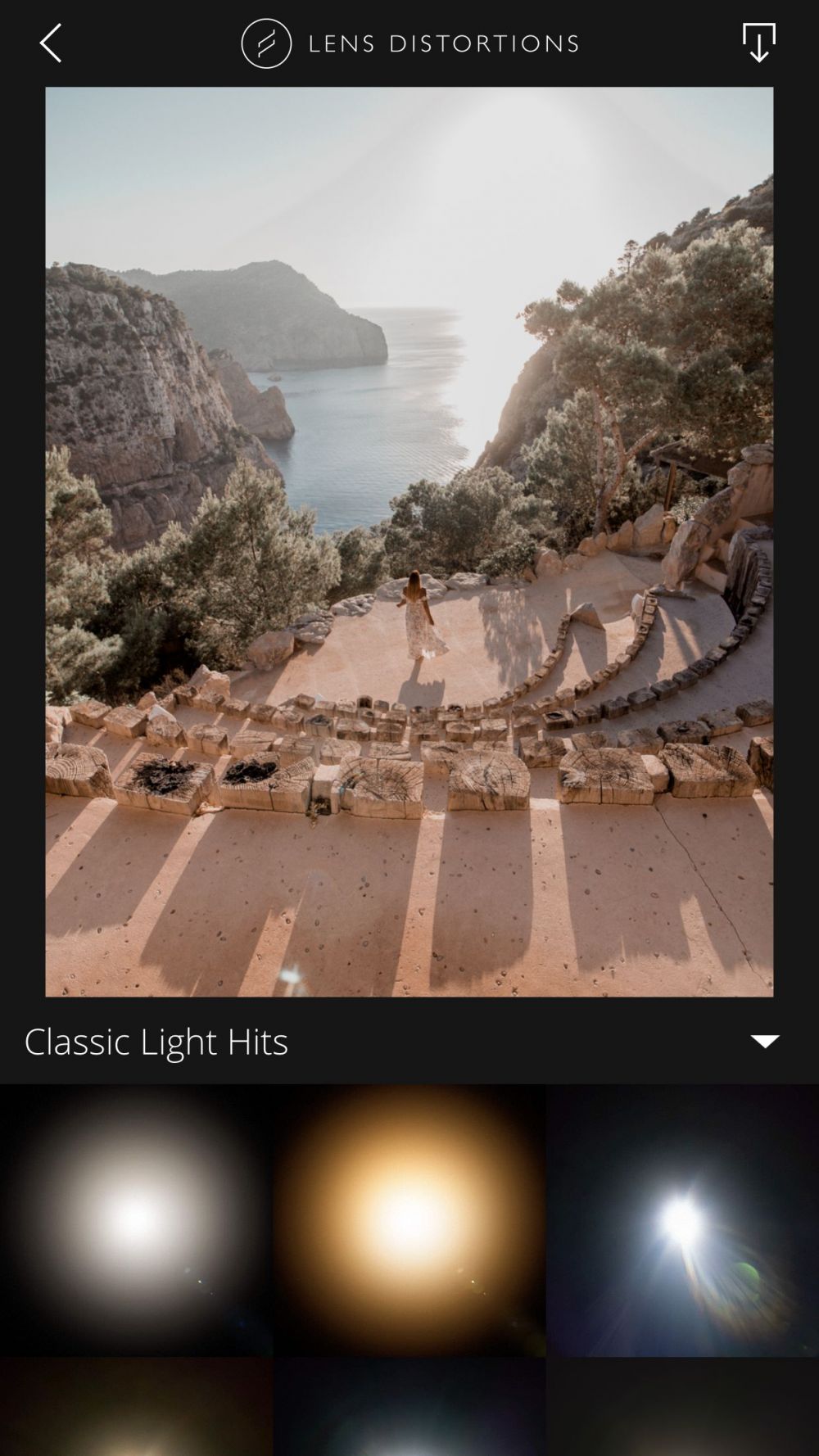 Enlight Quickshot: to add beautiful skies to your photos
Available for iPhone only
Enligt Quickshot is the best app out there if you're looking to replace a gloomy sky for a dreamy sky: add clouds to make it more interesting or a beautiful pink sky to make it amazing!
However, be very, very careful when using this app – your photos may end up looking fake! I personally have never used it yet but I have downloaded the app just in case I need it one day. I've seen it works really well to replace the window view from the plane and it doesn't look bad in the example below, isn't it?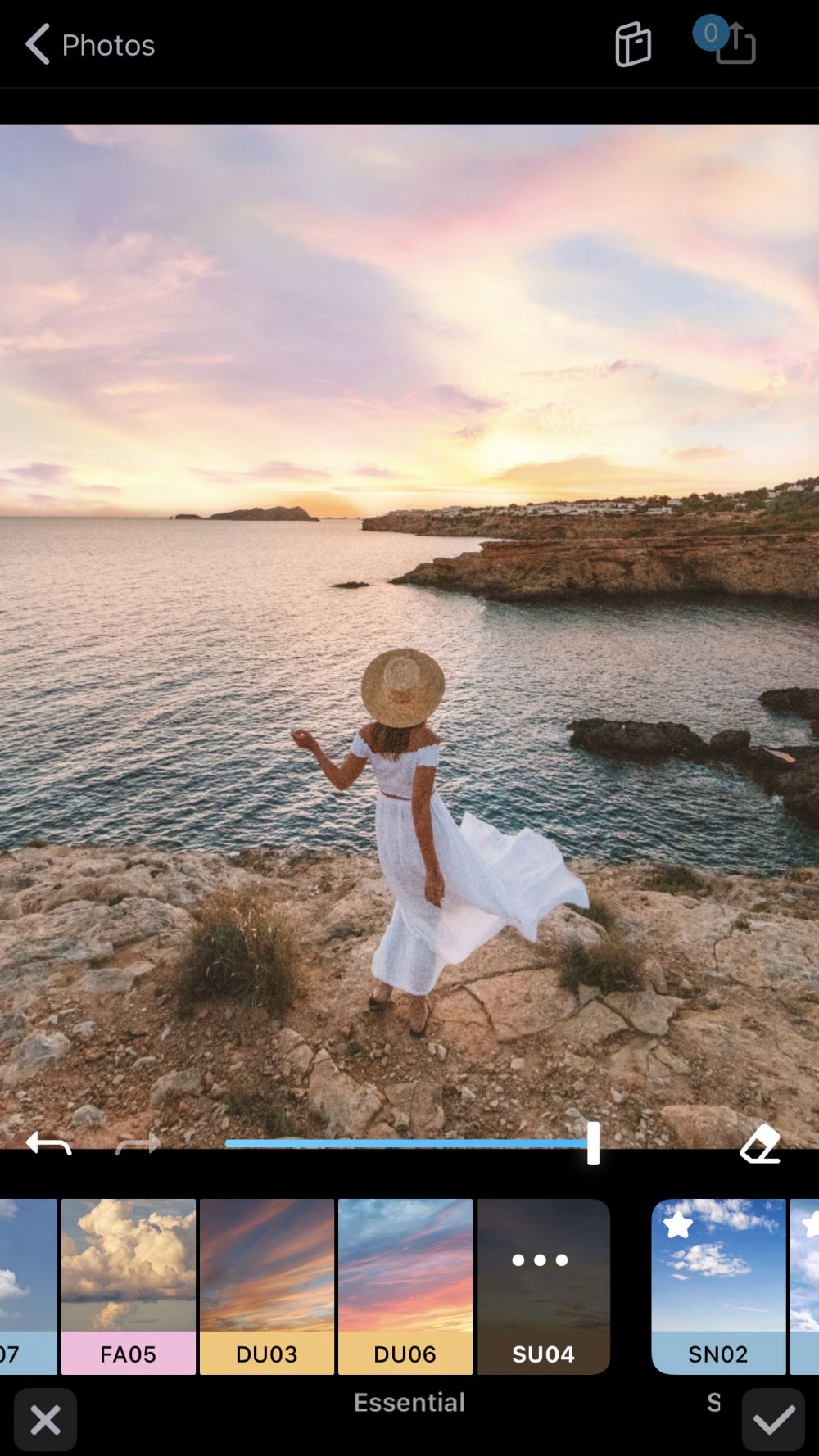 UNUM: to organize your instagram feed aesthetics
Available for iPhone and Android
UNUM is not an editing tool itself, but it's a vital app for every instagrammer.
Before posting your next picture on Instagram, connect your account to UNUM to check if your next post shares the same cohesive feeling in your feed. UNUM is the best kept secret to help you organize your instagram aesthetics! Other instagrammers I know use the alternative app, Planoly, that works very similarly.
Why do you need this type of app? Instagram is not just about pretty photos and engaging stories. It's also about creating your own universe, involving not only your own way to see and share the world, but also your own editing style.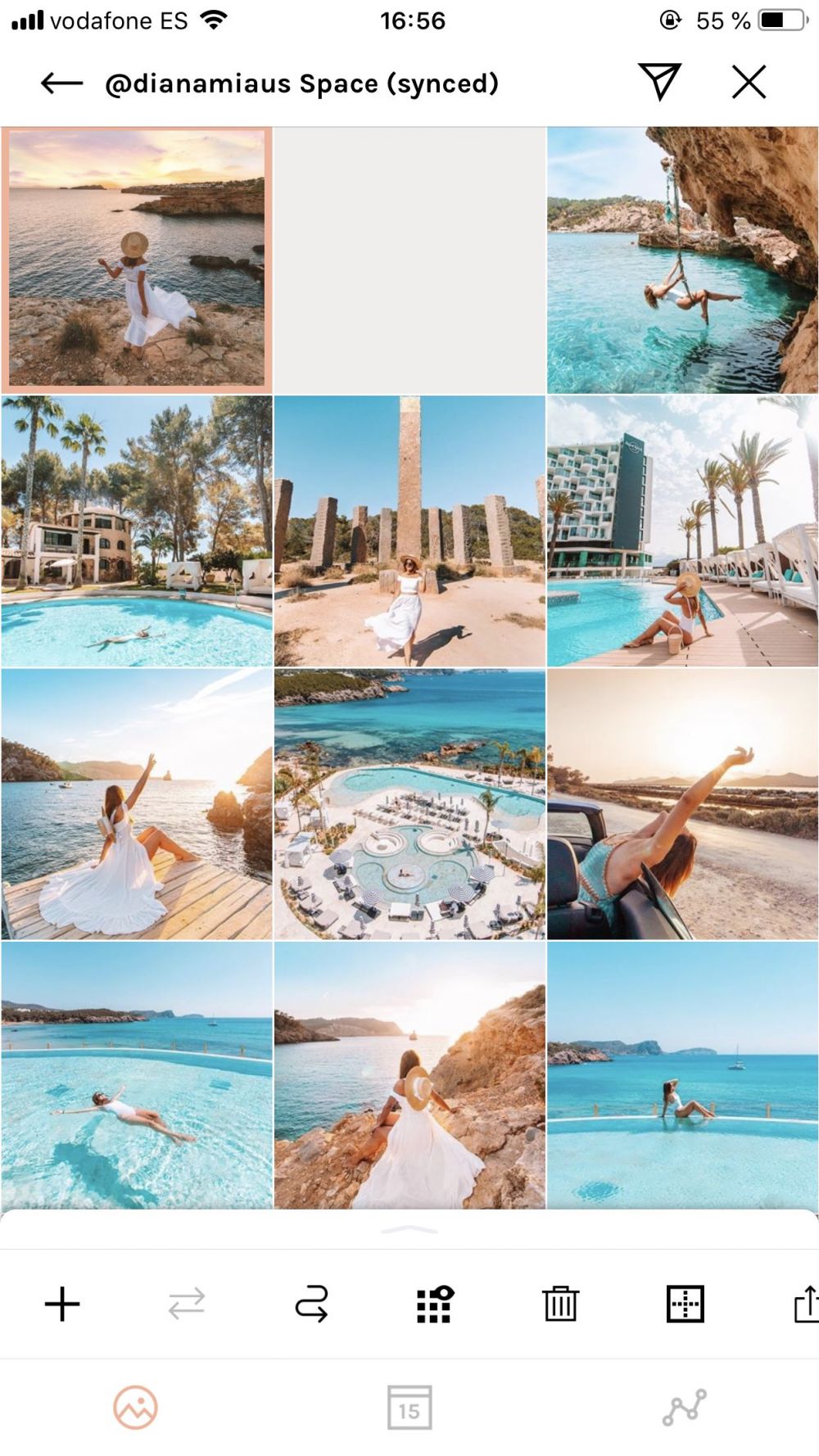 If you've liked this post, pin it for later!