French Riviera Road Trip
The French Riviera – in French, Còte d'Azur – is one of the most beautiful places on Earth. No kidding! Maybe that's why rich people in fancy antique cars choose this place as home!
You won't believe youreyes when you see the landscapes. You will understand as soon as you arrive if you fly on the window seat.
A weekend in the French Riviera is something everybody should do at least once in a lifetime.
Nice, Côte d'Azur capital city
Nice has much more to offer than Promenade des Anglais.
I recommend you visiting the markets, Castle Hill, the Vielle Ville, as well as its churches and museums.
Where to stay in Nice:
Best tours from Nice:
Èze Village
Èze is one of the most beautiful villages in France and the prettiest in Côte d'Azur. Having said that, there's no doubt why you should add it to your itinerary in French Riviera!
Èze Village is a enchanting village with stone buildings and the views are simply stunning.
One of the best places to visit in Èze is the Château de la Chèvre d'Or, featured in the video you'll find at the end of this post.
Where to stay in Èze:
La Turbie
Have you heard about La Turbie before? I'll be honest with you: I never did until this time!
La Turbie may not be as popular as the neighbor villages of Èze and Monaco, but it's well worth a visit. It's frequently visited by the French and you'll love it if you're looking for a place with history, scenic roads and wonderful views.
It's lovely to stroll its narrow cobbled streets, filled with houses decorated with plants and local cats.
If you love driving, you will love the road that leads to La Turbie from Nice. Not only the views are incredible, but the story behind it as well. You can learn more about it if you scroll down to the video.
Must visit places in La Turbie
Trophée d'Auguste
Tète de Chien, with an unbeatable sunset view – you can also spot Monaco from there!
Where to stay in la Turbie: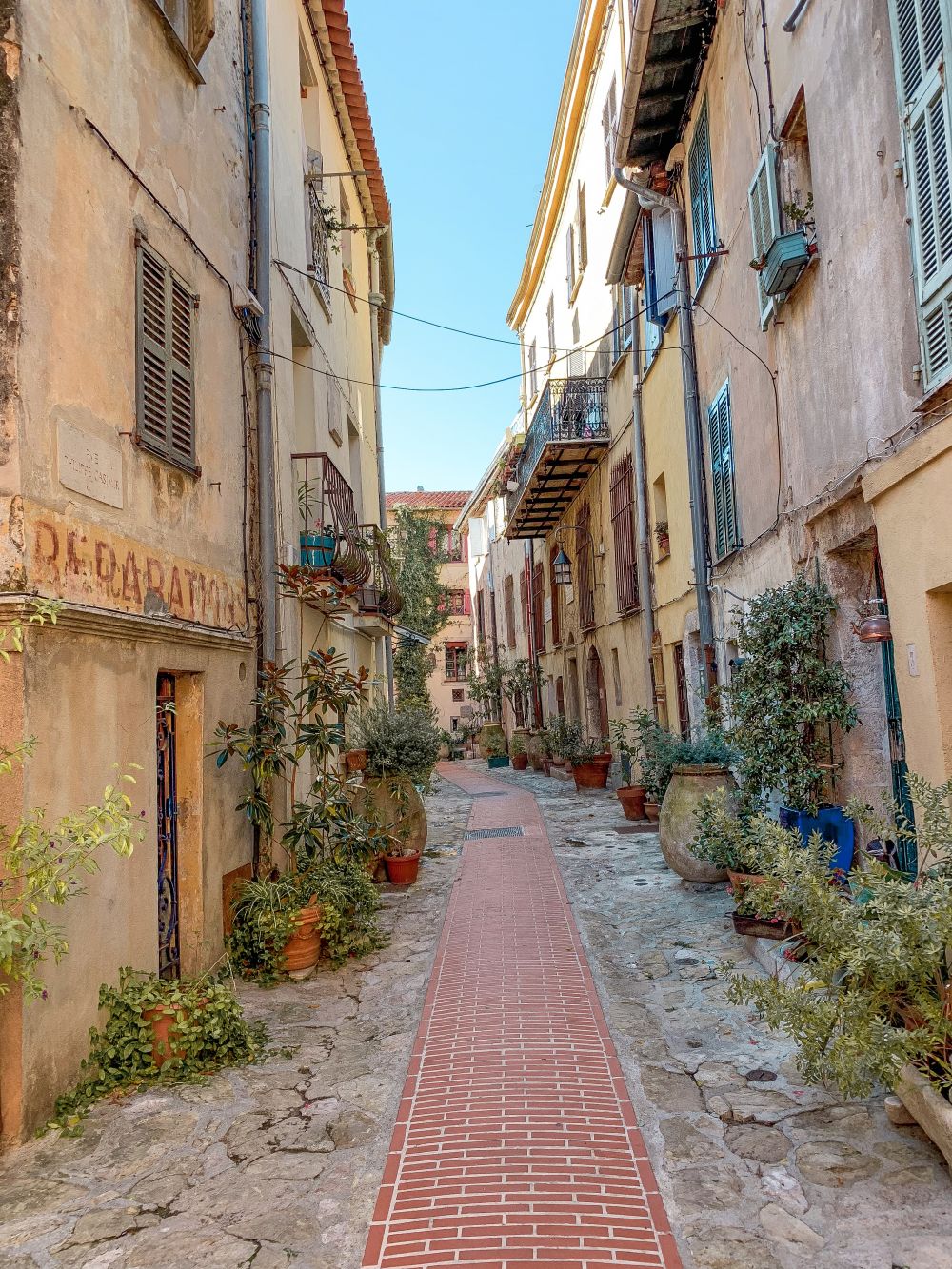 Other places in French Riviera
I wish I could have stayed longer and visit more in French Riviera. I couldn't believe my eyes. It's just flipping awesome.
Visiting Nice, Eze and La Turbie is reasonable if you're visiting for a weekend. Driving those roads is a pleasure itself and every village worths a visit.
However, I'd really recommend you adding more days to your trip in French Riviera. Make sure to add these places to your list: Menton, Villefranche sur Mer, Monaco, Grasse, Cannes and St. Tropez. These are just the most famous names in the area, but there are many more.
In case you're traveling in France for a few weeks make sure to add Provence to your itinerary too: Verdon, Provence villages, Marseille and the beautiful calanques well worth a trip!
Thinks I loved in French Riviera
Food: Provence has amazing food and so many Michelin star awarded restaurants – that's for a reason.
People: I love the personality from the people in Provence and also that they give 2 kisses to say hi!
Landscapes: you won't believe your eyes. It looks like heaven.
Behind the scenes: Street Circuit Weekender
This trip was possible thanks to Avis & Mercedes. I was co-starring this amazing travelogue!
I've never imagined I would have ended up filming an online film like this. I'm really grateful for this opportunity and it's something I'll never forget.
This was my first experience acting on an online ad and it was cool to discover how things work behind the scenes. It was exciting to be involved in such a big international project, to hear "action!" from the director, to follow a script and repeat our scenes until they were perfect. I have to say everything was easy thanks to the incredible team. I have to thank Avis, Mercedes and especially Gas & Electric for making this dream happen!
To finish this blog post I want to share a few BTS photos with my co-star Dan – it was quite a weekend!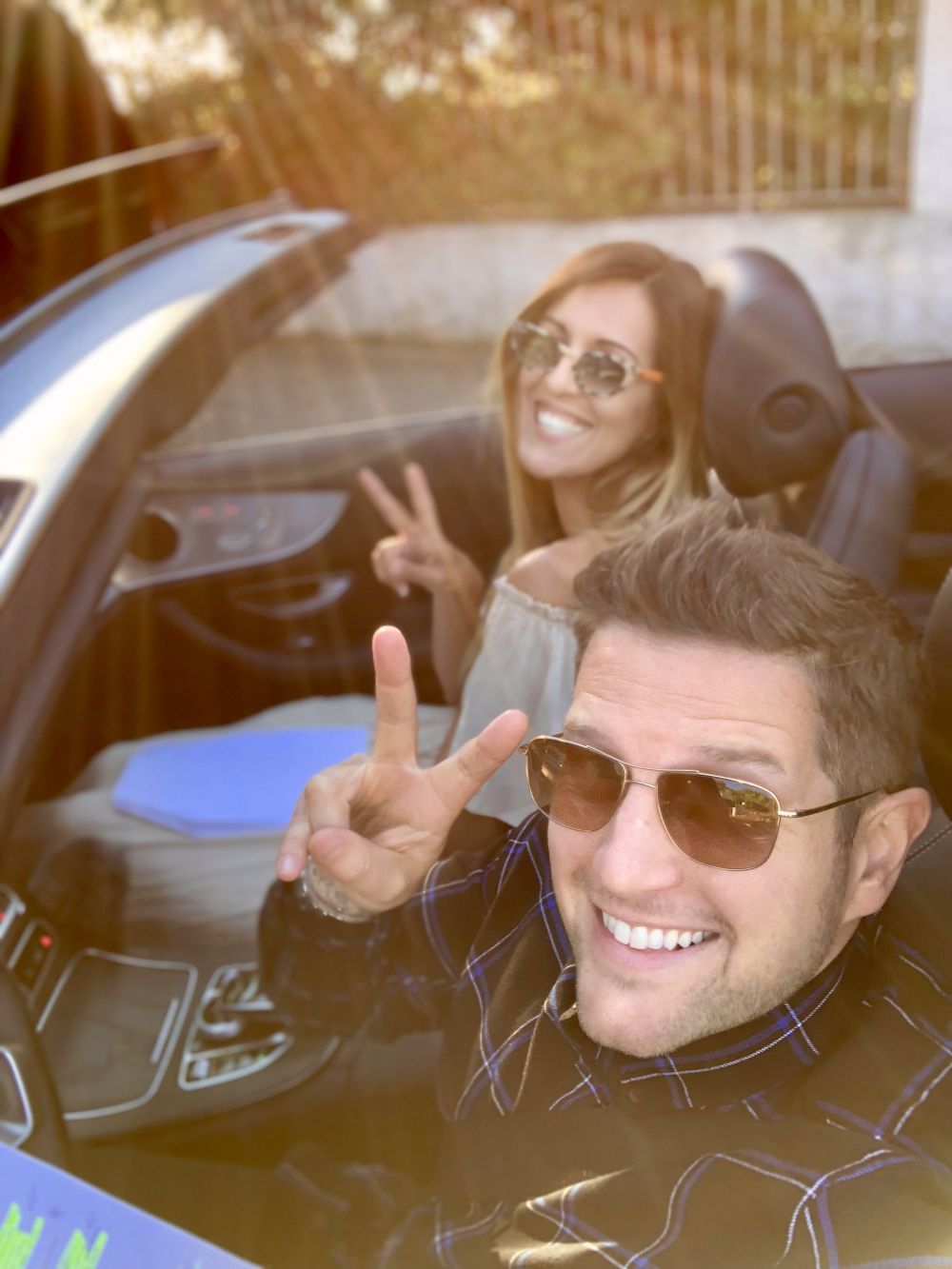 If you've liked this post, pin it for later!