How it REALLY is to move to NYC
As most humans with access to mainstream movies and TV series, I've romanticized the idea of living in New York from a young age. I've always dreamt about living in New York and I finally made it in 2021.
More about NYC:
Expectations versus Reality
Housing
I was very influenced by TV series such as Gossip Girl and Friends. Obviously, I've idealized the Upper East Side area and as I was planning to move just for a couple of months (after summer started I knew I'd need to come back to Europe) so at first, I was looking into apartments in the Upper East Side. That's the location of The Monterey, just 3 blocks away from Central Park, with luxury apartments with all sorts of amenities, including a rooftop with a view!
However, I've finally moved into The Monterey at Park, the same type of accommodation that offers short-term leases, exactly what I needed. This location in Murray Hill, just a couple of blocks away from the magnificent Empire State Building, sounded so perfect! I was really excited to have such a wonderful neighbor, but I got even more excited when we found out that we had a rooftop with a 360 degree view over the city… so dreamy! It was easy for me, but renting an apartment in the city is harder (and more expensive) than expected.
I really loved my apartment in NYC, and Murray Hill was the perfect location. There were the cutest dogs all the time in Park Avenue. It was really close to Grand Central Terminal and I could walk anywhere and avoid the subway which was really good!
There are some things I didn't know before living in Midtown: the city is really noisy! Now you can picture me sleeping with my noise-cancelling headphones on during my whole stay in New York. There's something always going on in NYC, hence there's noise from street works, traffic and people 24/7. That's why my favorite thing in NYC was going to Central Park. It's the only place where you can feel sort of peace & quiet and avoid the non-stopping noise!
Social life
With Friends and Central Park on my mind, I expected my life in NYC to be having fun with friends every day. Little things like having coffee, going to restaurants, having picnics… New Yorkers are really, really nice! They stopped to compliment my outfits all the time and they helped me if they saw me checking Google maps.
Although they're really nice & helpful, I felt really alone during my time in the city. The rhythm of the city is really fast, every social interaction would be really brief, and as I work from home everyday, my chances of making friends were very limited!
This was a huge thing for me, however I have to say I made good connections during my time in the city and I got to be reunited with some good friends, too!
Work
US is really good for work opportunities. As a freelancer, I got in touch with many clients in the city and I learned so much about my own industry, getting better paid opportunities just because I was based in NYC. It's an opportunity like no other!
Daily life
My daily life in NYC always started with a delicious coffee at the lounge at The Monterey, followed by some work time at my laptop and content creation. The city is so big and offers so much, I never got the feeling I was making the most of it. Now looking back I know I missed so many things to do, but as I always say, that's my excuse for coming back.
The weather was really unpredictable and this drove me nuts! It could be anything from gloomy & rainy to scorching hot… even in the same day! I almost fainted one day because of the heat and dehydration! I never expected it would be so so hot, over 40 Celsius degrees with high humidity. NYC taught me I could never leave home without my flask bottle of water!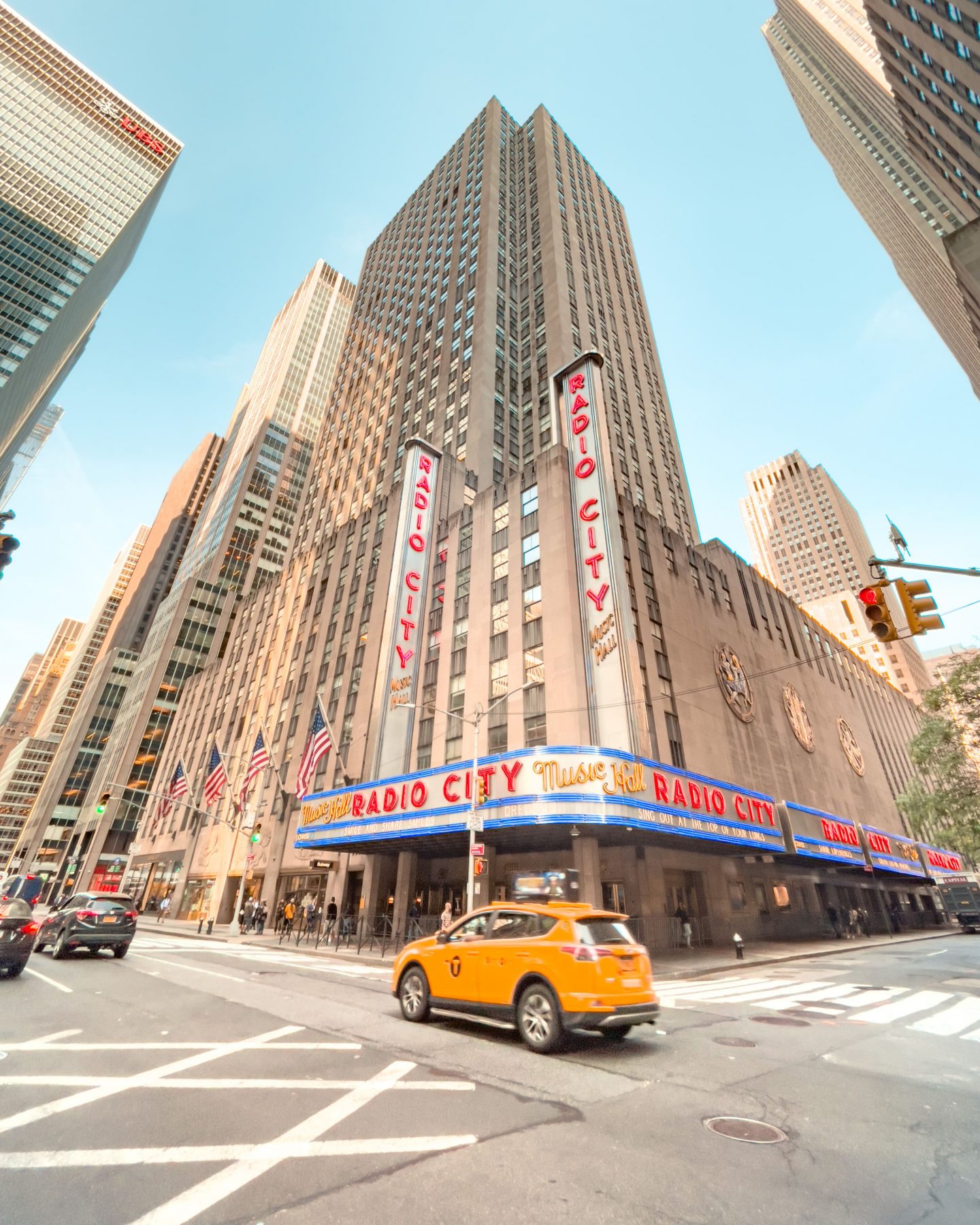 Was it worth it? Hell yes… and as Frank Sinatra said: "if you make it there… you can make it anywhere!"