Iberostar Grand Packard is already an icon in Havana.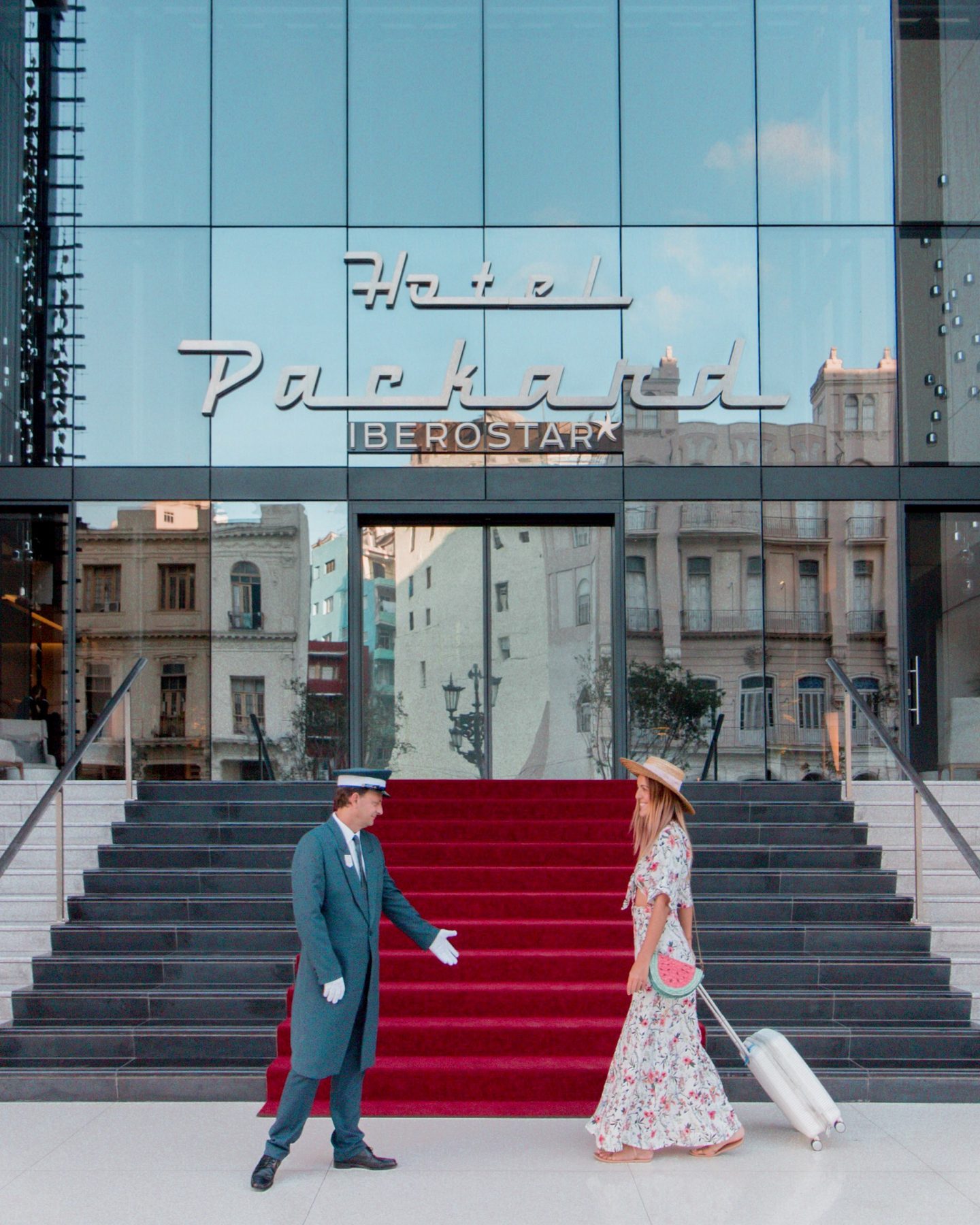 Iberostar Grand Packard, an icon in Havana
Location
Located in Havana's Paseo Del Prado and in between Capitolio and Malecón, Iberostar Grand Packard is very conveniently located.
The building was previously the Biscuit hotel and the company decided to keep one of the façades as decoration, creating a perfect balance between traditional and modern architecture.
The name Grand Packard comes from the classical Packard cars and they use this car brand's font throughout the property. Plus, they keep in the parking one Packard Clipper dated from 1942. It's the same car Al Capone used to travel with and there are only 5 left in the world.
The views from the rooms and the swimming pool are stunning. From there it's possible to see malecón, Castillo del Morro, Paseo Del Prado and partially, the Capitolio.
Rooms & Suites
I was staying in a junior suite in the 9th floor, with perfect views to Havana's sunsets.
Services
Iberostar Grand Packard has an elegante style and a wonderful service. The lighting throughout the property is also delicate and surprising.
Some facilities at the hotel:
Gourmet restautants
Swimming pool
Spa & Wellness center
WiFi
Gym
Health service
Cigar club
Gastronomy
Iberostar Grand Packard has 4 different restaurants:
Tradiciones: Cuban gastronomy
Biscuit: fusion gourmet gastronomy
Español: Spanish tapas
Clipper: buffet restaurant