10 Best Instagram spots in Prague
Charles Bridge
If you could only choose one place to visit in Prague, that should be Charles Bridge. It's the perfect place to enjoy Prague's beauty at its finest.
Bad news: everyone thinks the same, so it's usually packed. Good news, you can always go for sunrise and have it for yourself! The views from there are the best.
I understand it if you're on vacation and don't want to wake up that early. The second best option to enjoy not only Charles Bridge but Prague is on a cruise. There are many options available, day and night. If you're looking for something special, I recommend you to book a dinner cruise: it was an unforgettable experience and the view from the top deck of the boat was like no other!
Old Town Square
Another spot that it's best to enjoy for sunrise is Old Town Square. It's one of the most beautiful squares I've ever visited! Every building is different and stands out for its architecture.
Terasa U Prince
If you want to enjoy the best views to Old Town Square, you need to pay a visit to Terasa U Prince, the rooftop bar of the Hotel U Prince.
The entrance may be a bit expensive (around 12€ per person including a glass of champagne) but the view is priceless!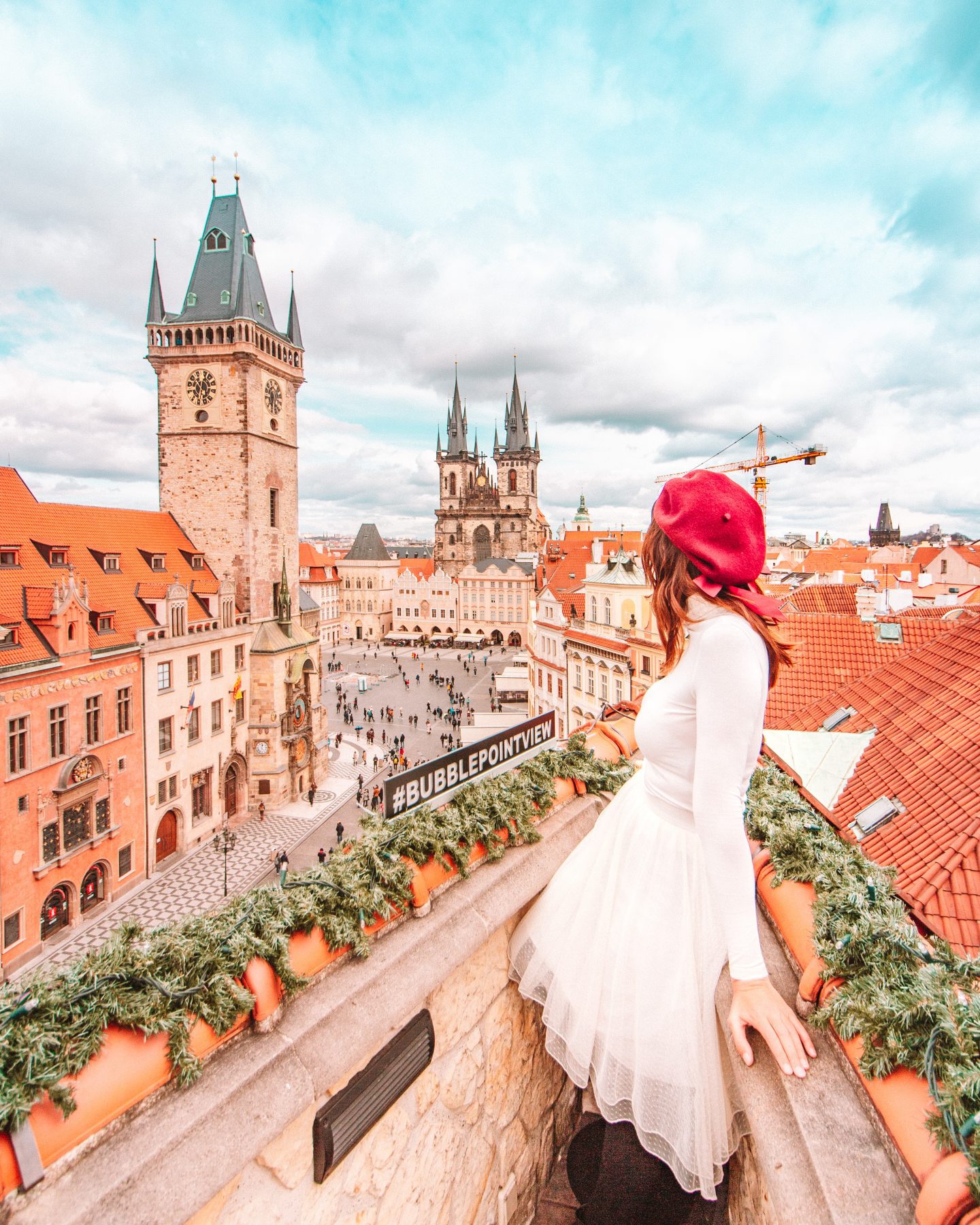 Astronomical Clock
This medieval clock has been running for more than 600 years now: it's the oldest clock still operating!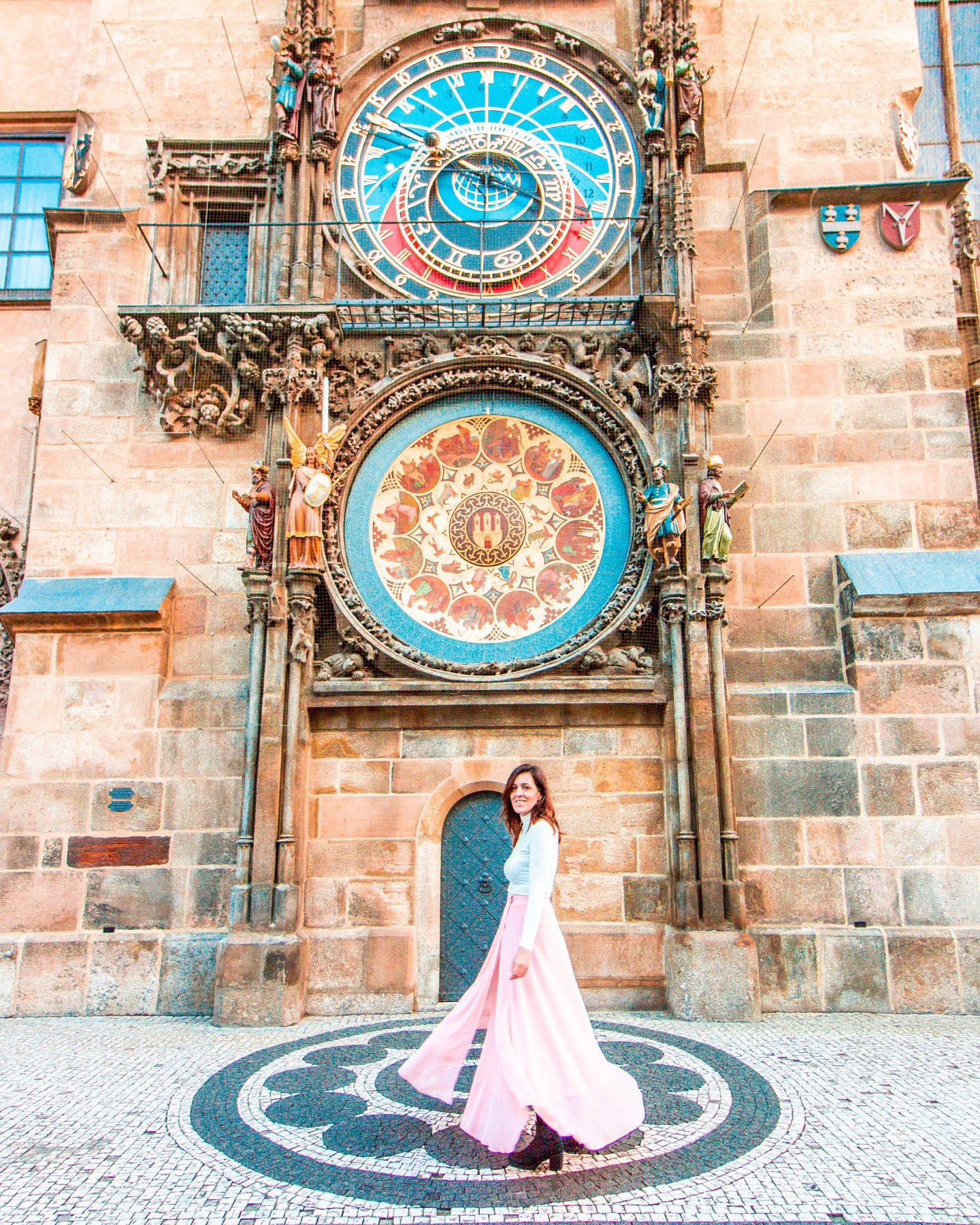 The Dancing House
Also known as Fred and Ginger, this iconic building functions as a hotel and has a rooftop restaurant with a nice view of Prague castle.
Jerusalem Synagogue
Also known as Jubilee Synagogue, Jerusalem Synagogue is a real hidden gem in Prague. Its colorful art deco facade is picture perfect!
When I went it was partially under renovations, and it was also closed so I couldn't visit the interior, which is full of Art Deco details. Anyways, it was worth passing by!
Vysehrad
Vysehrad is a fortress on the East side of the Vtlava river. It's the perfect place to go for a nice walk, sit down and enjoy the views which are amazing!
One must visit place in Vysehrad is the Basilica of St. Peter and St. Paul, with its 3 colorful doorways: they're picture perfect!
Fun fact: before going, I read that Vysehrad cemetery, right behind the Basilica, was the place of burial for Neruda. Once there I realized it was actually the place of burial of Jan Neruda, a Czech poet who Pablo Neruda admired to the point of changing his name in his honor.
The Swans
Prague looks like the set of a fairy tale.
Once you're in the area, do not miss the John Lennon wall which is really close by.
Chloe Cafe
Chloe Cafe is hands down, the most instagrammable cafe in Prague. I wonder why there aren't more floral cafes outside London!
This cafe is really pretty and offers amazing desserts – I ordered a mini Pavlova! They've really put effort into their decoration, with pink chairs and their insta-famous wall of roses.
As expected, prices here are slightly more expensive than anywhere else in Prague. Other cafes worth visiting in Prague are Cafe-Cafe and Municipal House Cafe.
Municipal Library of Prague
Although I'm a big fan of visiting libraries on my trips, I missed this one. Their tunnel of books is the main attraction!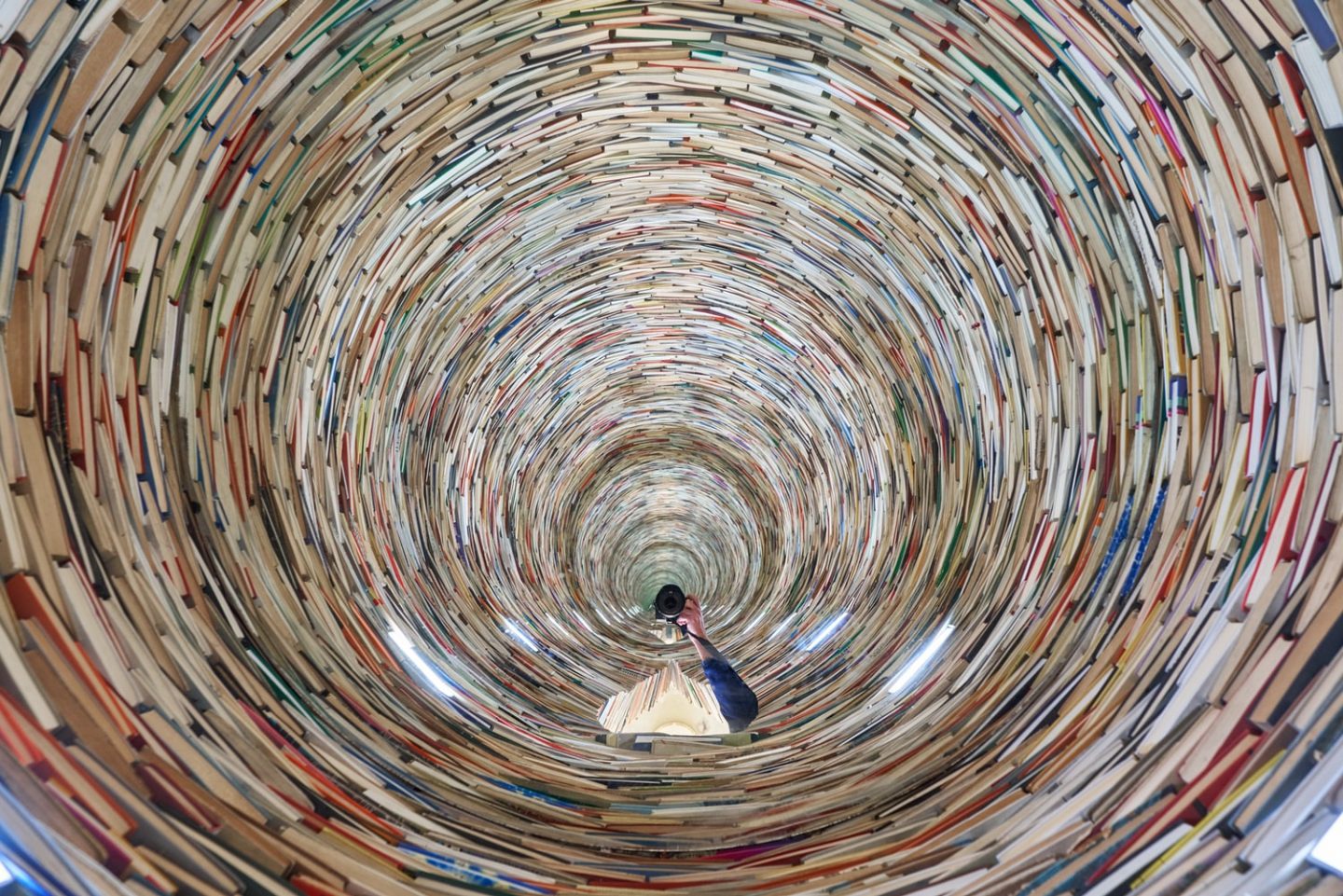 All the locations in the map
If you've liked this post, pin it for later!