Lying in Southern Europe, Italy is a charming, boot-shaped country and one of the world's most popular travel destinations for many reasons. It is home to picturesque cities and towns, world-class cuisines, and some of the world's most iconic historical sites. But with so many places to see, planning a trip to Italy can be daunting, especially if you have a limited time. To help make things easier for you, here are some ideas for the top destinations in Italy you must visit.
Tuscany
Tuscany is one of Italy's most stunning regions. It's famous for its breathtaking landscapes, awe-inspiring architecture, an abundance of art, and delectable wines. The region has over a hundred protected nature reserves with varied landscapes, giving you plenty of beautiful places to explore.
The most famous landscape of Tuscany is Val d'Orcia, with its scenic rolling hills and lush cypress trees. Its postcard-perfect beauty has inspired some of the world's most famous poets, artists, and writers for several centuries.
You'll find some of Italy's best-preserved medieval villages in Tuscany. Many are home to UNESCO World Heritage Sites, such as the medieval architecture of Siena and the watchtowers of San Gimignano.
Art lovers will love Tuscany, especially Florence, where the High Renaissance art movement started. In fact, some of Italy's most popular artists and painters have lived in the region, such as Leonardo da Vinci and Michelangelo.
Sicily
As the largest of all the islands in Italy, Sicily has plenty to offer for all kinds of travellers. With so many things to see and discover on the island, it's worth spending a few days here. You can book some stunning rental villas in Sicily, the best places to stay on the island.
The stunning beaches are Sicily's biggest draw since they are some of the world's most beautiful. What's more, the island enjoys fantastic weather all year round, allowing you to enjoy the beach any time of the year. Many of the beaches have sun loungers and umbrellas, perfect for relaxing.
The Sicilian cuisine is another good reason why Sicily is worth a visit. These dishes have various influences, from Spanish to Greek and French. Try the caponata, a fried eggplant stewed with olives, capers, and different veggies.
Those who love ancient history will find ruins and historical sites on the island, including some of the world's best-preserved Greek ruins. Check out the Greek theatre in Taormina, which overlooks the views of Mount Etna.
Lake Garda
Lake Garda is a stunning natural lake in Northern Italy, attracting thousands of tourists for its natural beauty and picturesque views. It's an immensely peaceful area and offers the perfect setting to escape the hustle and bustle of Italy's big cities.
The beaches and fun water activities are other reasons to visit Lake Garda. Head to Sirmione's Jamaica Beach or Riva del Garda's Spiaggia Pini for swimming, sunbathing, or enjoying a picnic.
While you might want to spend most of your day lounging at the beach, you should also explore the charming lakeside villages. You can take the ferry from the lakeside to visit some of these villages, such as Cassone di Malcesine and Limone Sul Garda.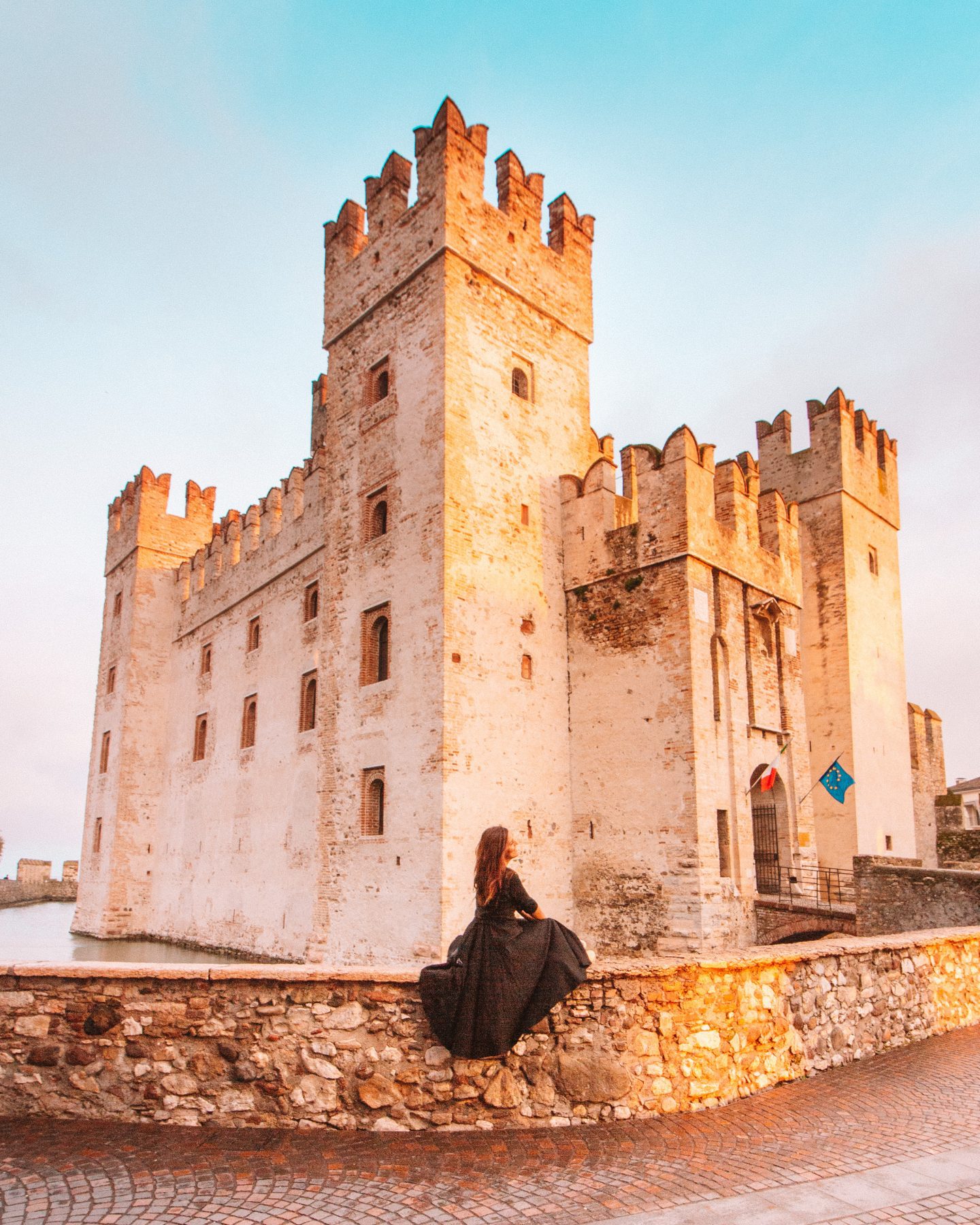 Milan
Milan is a fascinating city that has lured artists, photographers, and designers for many years. Exploring the city's cosy historic centre will reveal captivating places and hidden gems you won't find anywhere else in the country. The best part about visiting the city is you'll have numerous options for your accommodation. You can stay in one of the many great places to stay in Milan, which offer the perfect place to stay for those who want to spend a few days discovering the city's elegant vibe.
Some of Milan's most remarkable attractions include the Duomo di Milano, Galleria Vittorio Emanuele II, and a fantastic variety of museums and art galleries. Those who want to get away from the hustle and bustle can rent a car or take the train to discover the stunning countryside of northern Italy.
If you want to unwind after strolling around the city, head to one of the cosy cafes and small restaurants. Or visit one of the city's stylish rooftop bars to admire the beautiful Milanese skyline at sunset.
Rome
Rome boasts some of the world's most iconic historical sites, gorgeous architecture, beautiful fountains, and picturesque piazzas. It has something to offer for everyone, whether you love history, culture, or food.
The Trevi Fountain is the world's most famous fountain and should be the first thing to see on your visit to the city. Tourists crowd around the fountain to admire its impressive carvings and throw coins into the clear water before making a wish. Another reason to visit Rome is to marvel at the great works of Michelangelo at the ceiling of the Vatican's Sistine Chapel.
Founded on Seven Hills, Rome is incredibly stunning. Climbing one of these hills is the best way to admire the city's most panoramic views, especially at sunset. Rome is also worth visiting for its incredible ruins. These well-preserved monuments date back to the Roman Empire, including the Colosseum, Palatine Hill, and the Forum.
Lake Como
The stunning region of Lake Como is one of Italy's must-visit destinations for many reasons. Surrounded by majestic mountains, the views of the lake are endlessly scenic, and walking around the lake is an unforgettable experience.
The varied landscapes of Lake Como, which you can admire on a boat trip, are one of the many reasons to visit this region. Take one of the ferries running around the lake to some picturesque villages.
Also called the "Pearl of Lake Como," Bellagio is the most famous village in the region, with pretty cobblestone streets, charming churches, and bustling piazzas. Its central location makes it an ideal base to visit other beautiful places in Lake Como.
A 12-minute boat ride from Bellagio will take you to Varenna, a picturesque village home to Villa Monastero, a gorgeous villa with a botanical garden and museum.