Packing for conservative countries can be complicated, especially when the weather is extreme.
If you want to know how to keep your outfits in Morocco both stylish and appropriate (because we want to look cute but also dress conservatively), keep reading to get some inspiration through my own photos.
I was lucky to own a few boho styles that combined with jackets and scarfs, made packing easier and I didn't have to buy anything extra for the trip. This way I was able to "travel chic" with dresses as I like to do. You can never go wrong with dresses!
Morocco Outfit Inspiration
What to wear in Morocco in a nutshell:
Avoid unwanted attention by dressing conservatively.
Go for non-revealing outfits, below the knee and covering your shoulders and cleavage.
Always take a lightweight scarf or jacket with you.
Avoid shorts and strappy tank tops!
Avoid wearing fancy jewelry.
Dress for the weather: it's not always summer in Morocco.
Get some inspiration through my own pictures in Morocco!
Maxi dress + Sandals
You can never go wrong with maxi dresses.
There are a few reasons why maxi dresses are perfect for traveling: they're comfy, stylish, and an easy choice! Plus, loose maxi dresses are perfect for conservative countries like Morocco. Make sure to pack a few of them along with comfy flat sandals!
I went for color-blocking in Morocco: in Marrakech and the desert, I wore white and light blue while in Chefchaouen I went for yellow.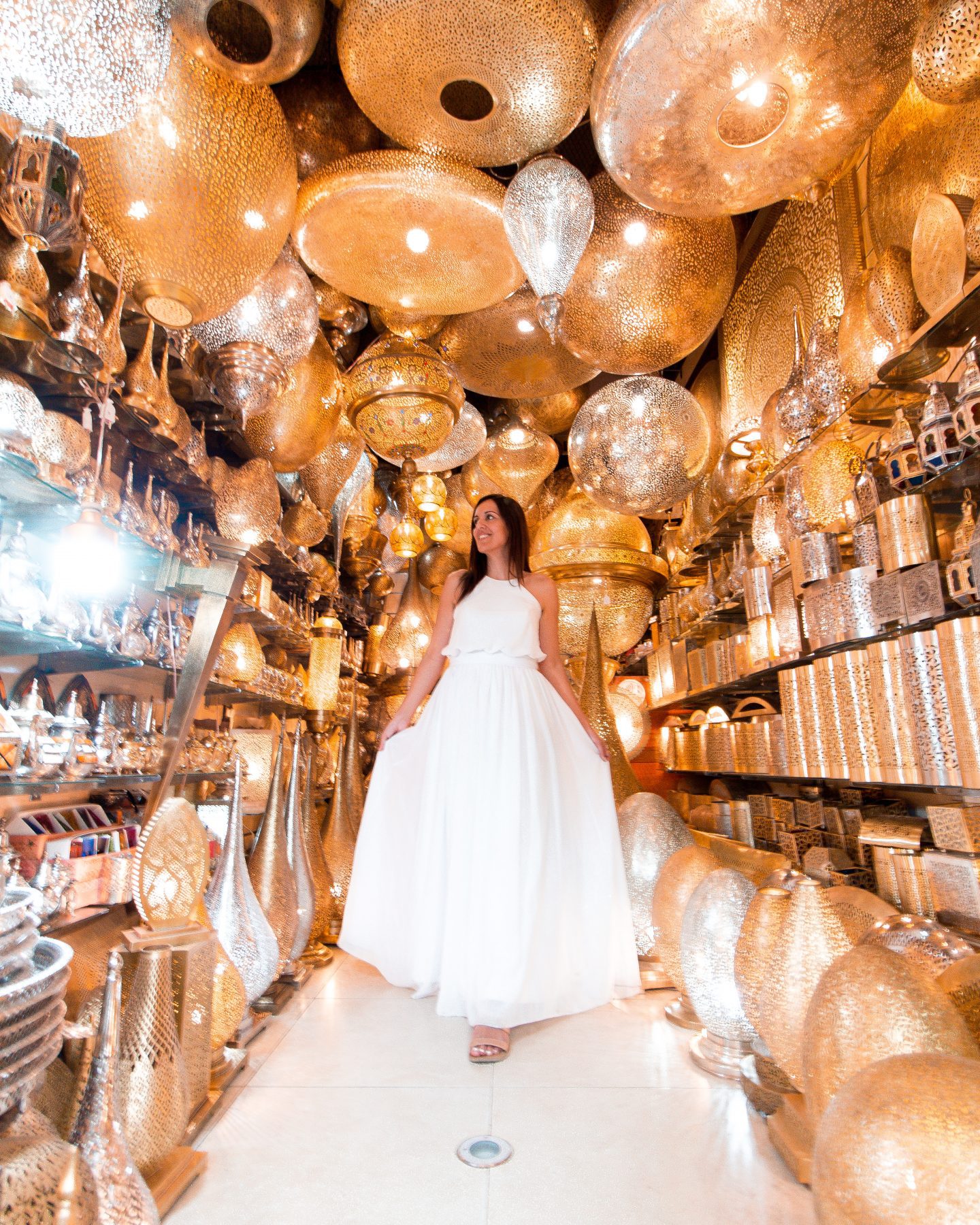 Midi dress + Hat
Midi dresses are also a great option in Morocco: combine them with a hat for a perfect combo if you're visiting Morocco in the summer.

Jumpsuit + Sneakers
The most comfortable combo ever is a jumpsuit with sneakers!
It was perfect for our ATV adventure just outside Marrakech.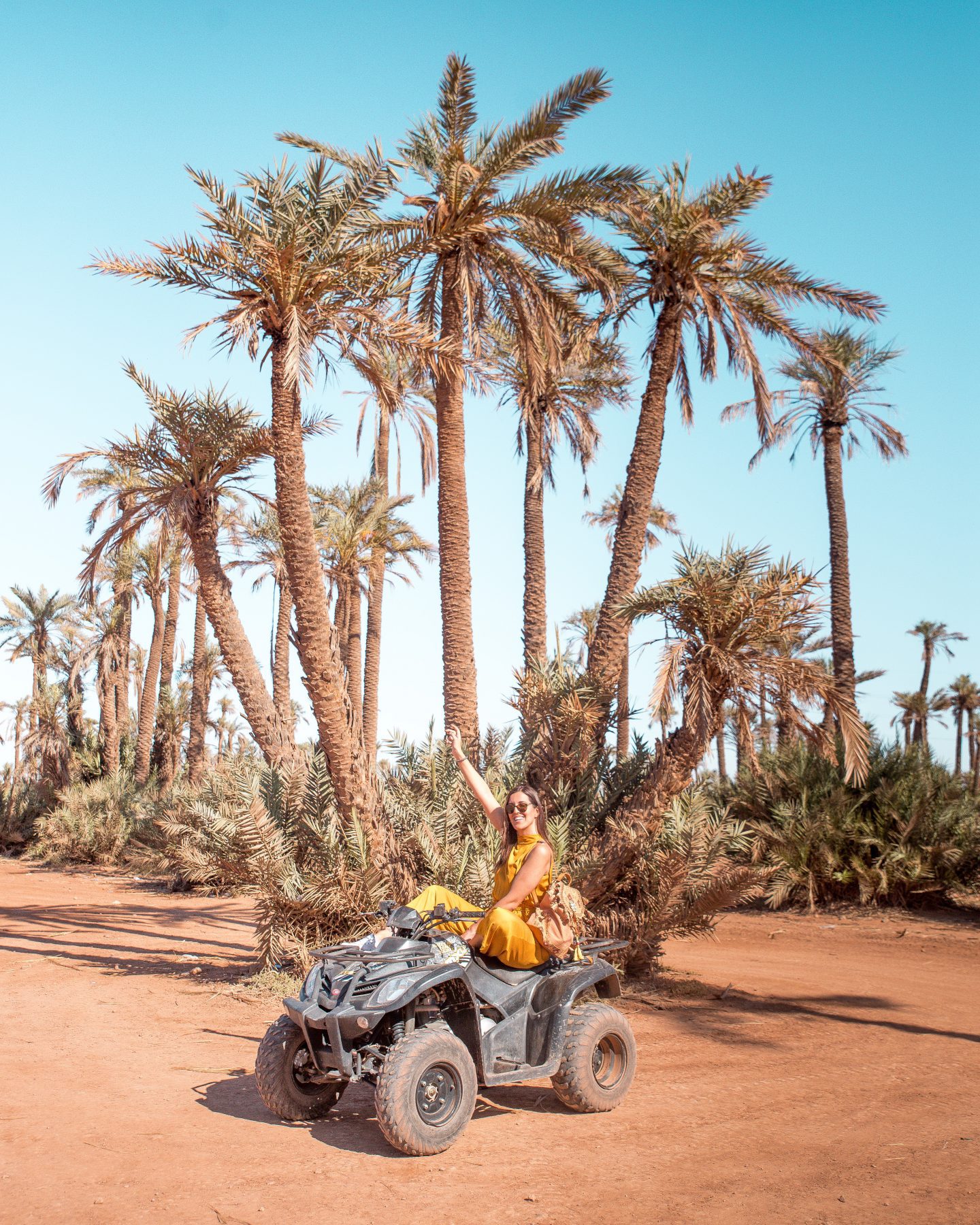 Flowy Pants + Turtleneck top
I wore a pair of culottes for flying to Morocco and I ended up using them a lot as we spent hours on the road.
Flowy pants, culottes, and baggy pants are the best options for Morocco.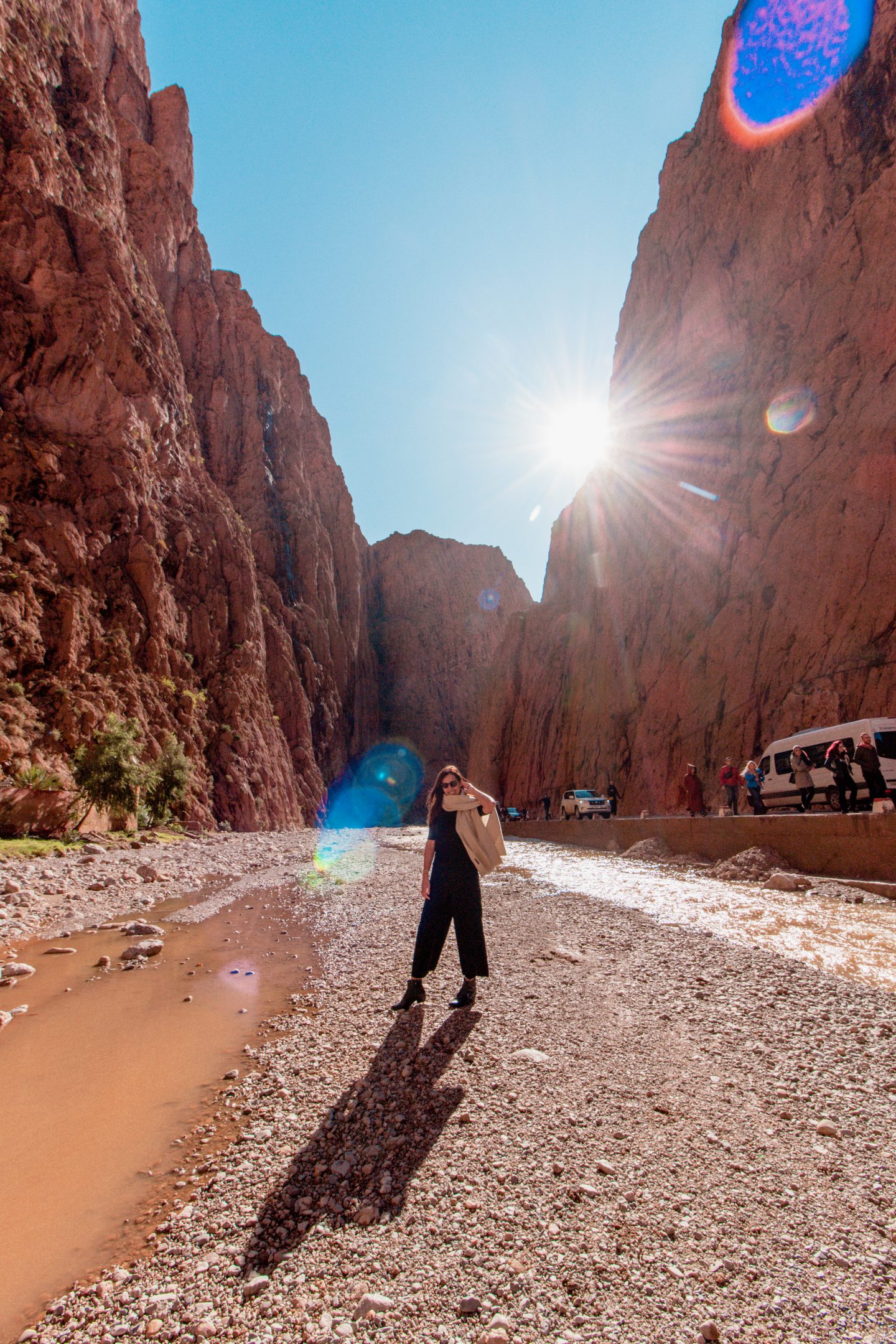 Lightweight jacket + Maxi skirt
You don't need to buy a lot of new clothes for Morocco if you don't have many long sleeve outfits. A quick solution is as easy as adding a lightweight jacket.
Extra tip: choose a neutral color for your lightweight jacket so you can wear it with all your outfits.

Lightweight Scarf
Scarfs are perfect for traveling to conservative countries.
Pack a pashmina too if you're traveling to Morocco in winter.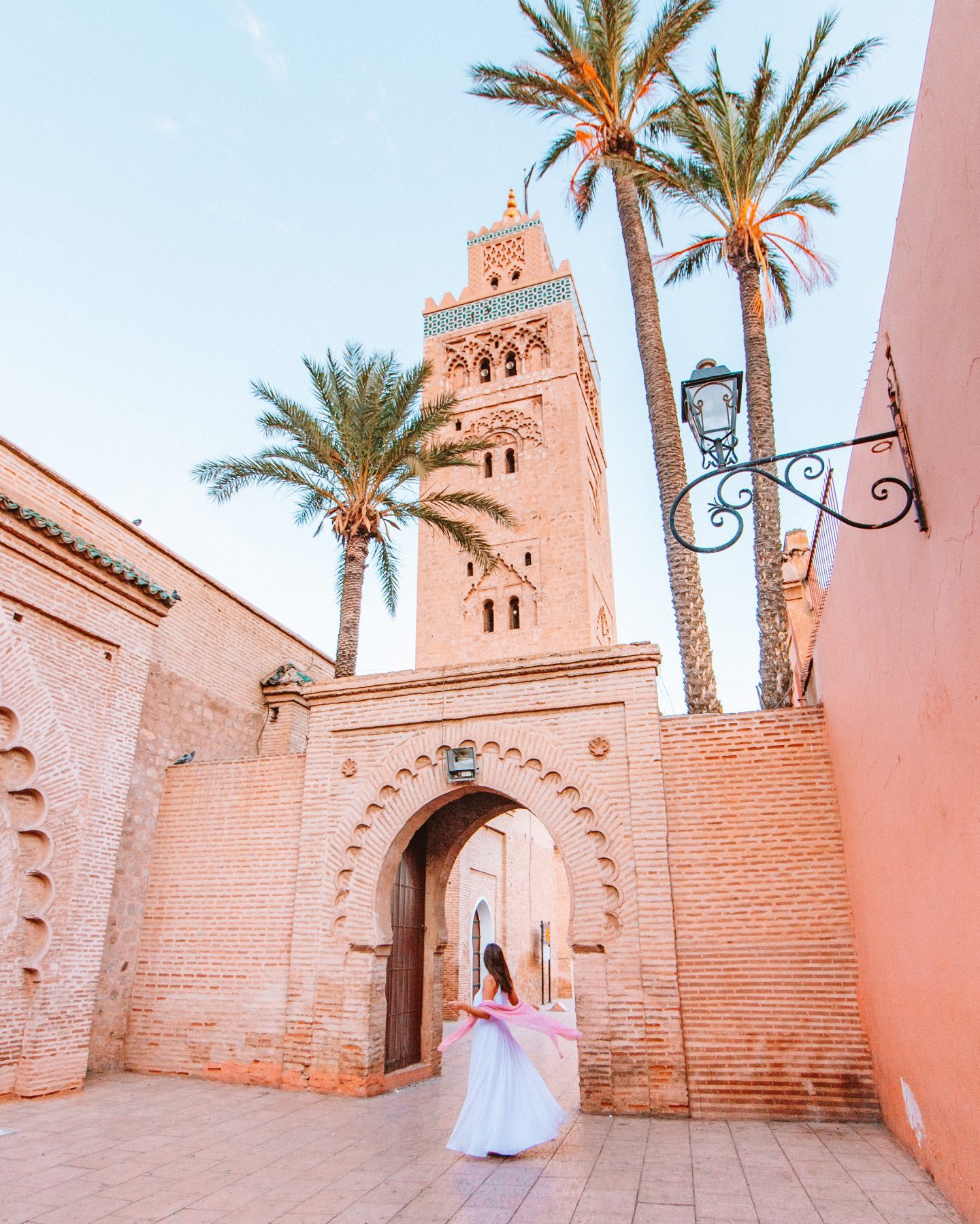 Kimono
Kimonos are often my lifesaver when traveling: they're super comfy!
I have a few ones I usually travel with and I packed the warmest one for my winter trip to Morocco. I used it a lot as it really looks cute both with dresses and sandals and pants and ankle boots.

Winter jacket + Ankle boots
Do not forget your winter jacket if you're traveling to Morocco in winter: it gets quite chilly, especially in the mountains.
My winter jacket saved me the days in the snow in the Atlas mountains.

Swimsuit + Flip Flops
Riads and hotels usually have the dreamiest swimming pools!
Go for a one-piece if you want to keep it a bit more conservative.

Backpack
I usually travel with a day backpack with enough space to carry all my stuff including my camera and extra battery pack. It comes especially handy in Morocco as there are many chances to go shopping!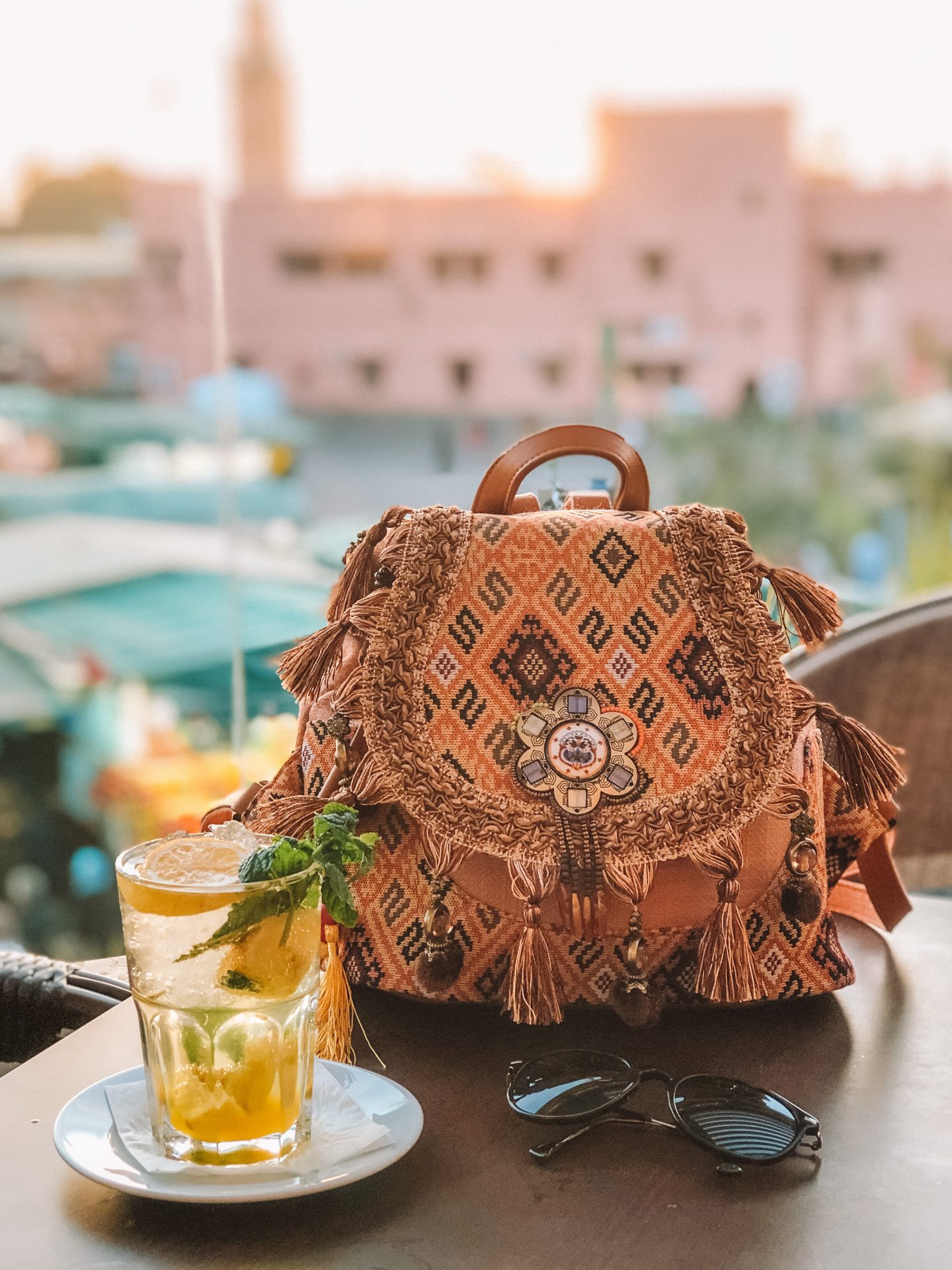 Crossbody bag
Crossbody bags are also amazing to travel with: they make us feel much safer!

Sunglasses
Do not forget your sunglasses! The sun in Morocco can be really intense.

Wanna be extra? Pack your wedding gown!
I know this is really extra, but…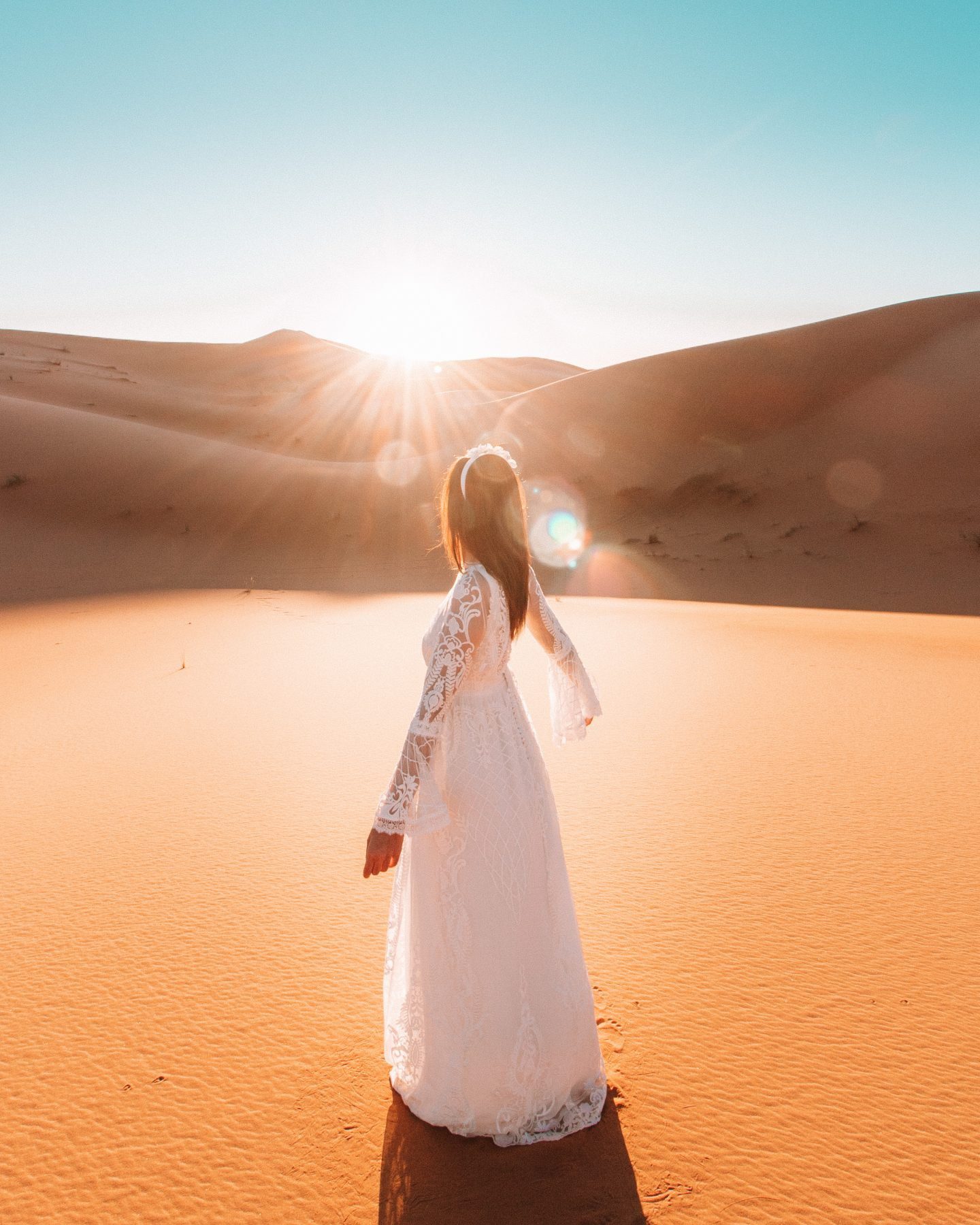 If you've liked this post, pin it for later!