Best sunset spots in Porto
Sunsets are a truly magical moment of the day, and sunsets in Porto are pretty special. I've already shared with you the absolute best photo locations in Porto, and today you'll discover with me the best sunset spots in this lovely city.
When in Porto, make sure you don't miss any sunset! It's the best way to celebrate the end of another memorable travel day.
Ribeira
I'm sure you're adding Ribeira to your travel itinerary in Porto – just make sure to go at least once for the sunset!
Order some Porto wine at any of the terraces with a view to the Douro river. Cheers to that!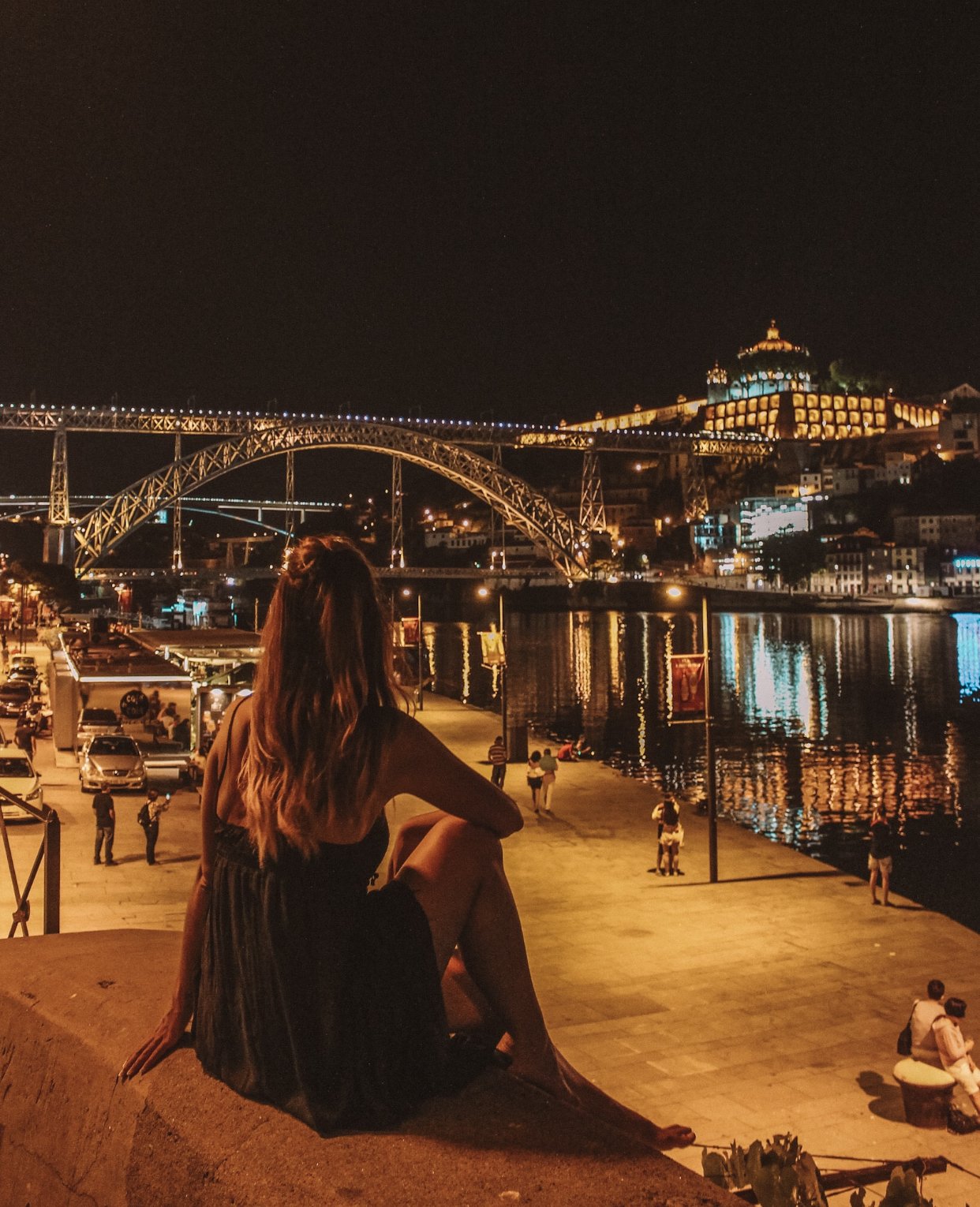 Mosteiro da Serra do Pilar
Another typical thing to do when visiting Porto is crossing the bridge from Porto to Gaia: make sure to make it a couple of times!
At the other end of the bridge in Gaia, Mosteiro da Serra do Pilar is a must. There you will get the best view to Porto and Luis I bridge.
Kitties Rock
Not far from the previous spot, there's a cat colony who owns one of the best views in town.
Disclaimer: Kitties rock is not the real name for this place, it doesn't really have a name as it's a rock in the middle of nowhere (bur you have the exact location in the map at the end of this post!)
Keep in mind that this place may be not accessible due to works. Plus, you'll need to climb a tall rock so dress in a way that allows you to do that.
Palacio de Cristal
A bit outside the touristy area, Palacio de Cristal has a sweet view of the Douro river and Arrabida bridge in the background. Because it's a bit out of town (around 20 minutes walking from Porto city center) it won't be as crowded as other places on the list and it's one of my favorite picks.
Passeio das Fontainhas
Passeio das Fontainhas has a beautiful view of Luis I bridge, too.
Everywhere in this avenue is picture-perfect, but especially the staircase you can see below these words. I've received tons of questions about it on instagram!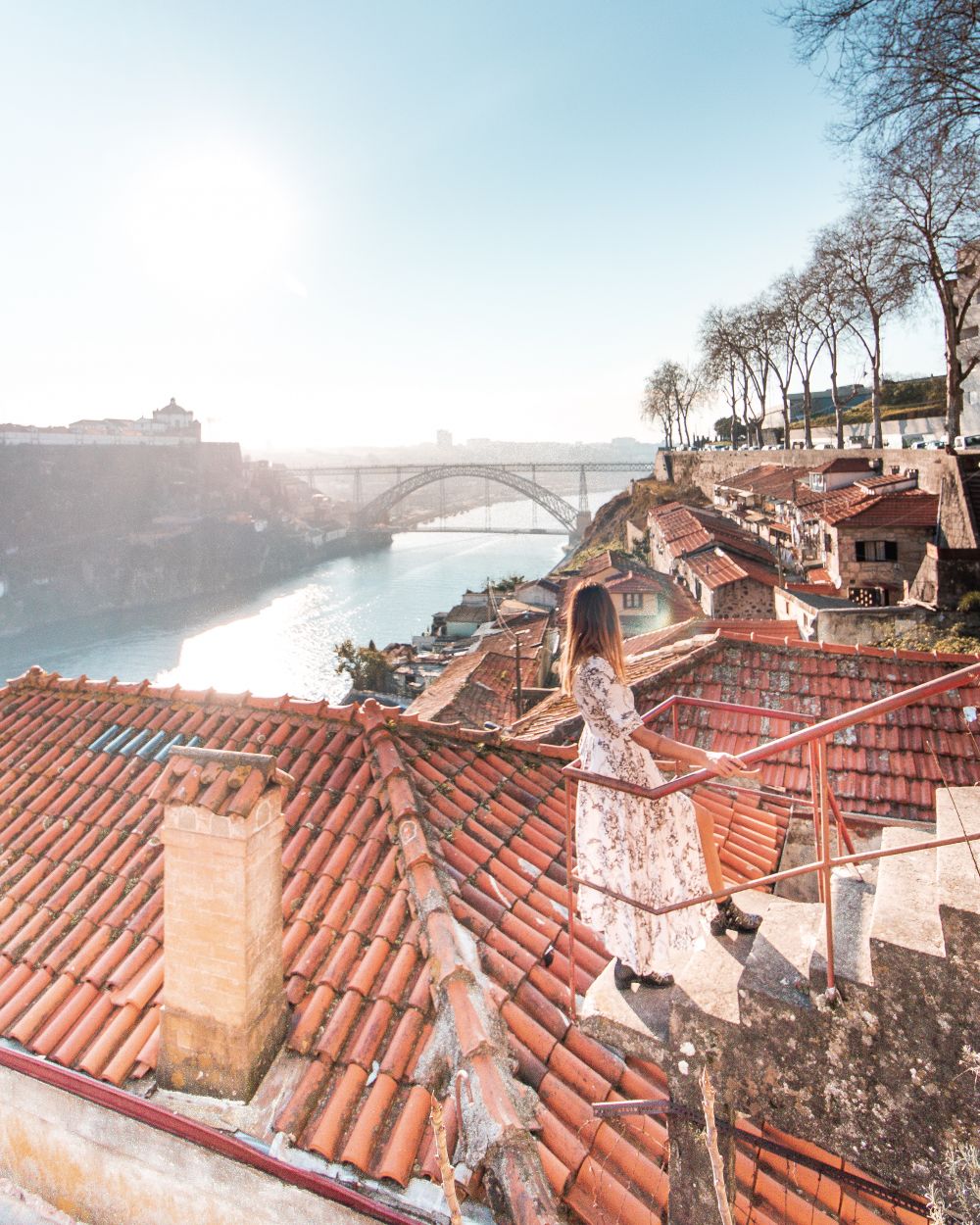 Miradouro da Vitoria
The best part (sometimes is the worst, though) of Porto is that is quite hilly, so there are viewpoints in almost every side of the city.
Miradouro da Vitoria is not far from the Clérigos area, so if you're nearby, go here.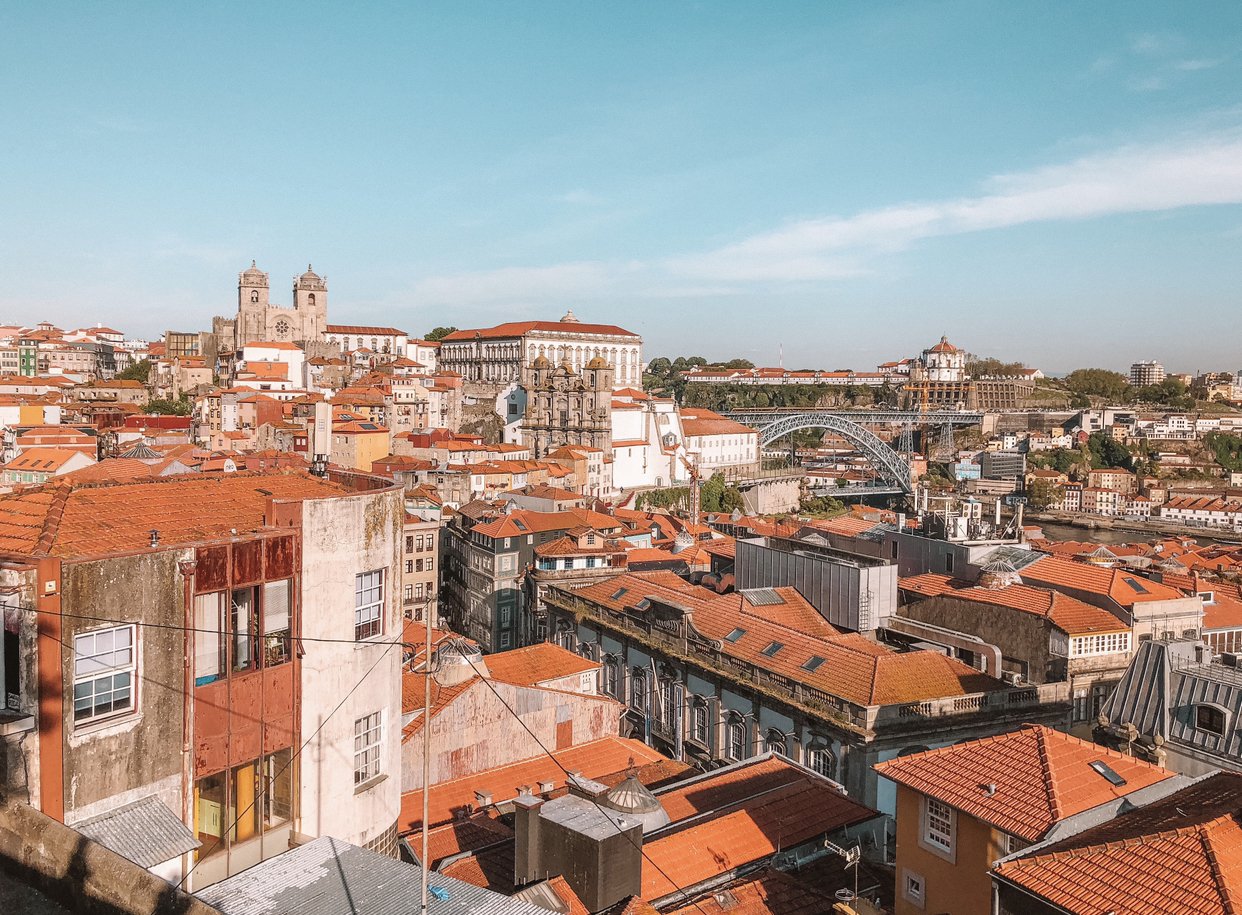 Passeio das Virtudes
Miradouro das Virtudes is the best viewpoint for those that don't care about pretty views or instagram photos. However, the views are still good!
Here, locals and tourists grab some drinks and just enjoy the last moments of sunlight chatting and having fun. It's also one of my favorites!
Miradouro dos Grilos
Right behind Sé do Porto (also known as Porto cathedral) there's a viewpoint nearby Igreja dos Grilos.
This one is quite special and hidden for most tourists. I really love this area!
Cable car station
Not far from the mentioned Mosteiro da Serra do Pilar, the cable car station has a sweet view to Porto. It's one of the most popular places in Porto for sunset – even when it's technically located in Gaia.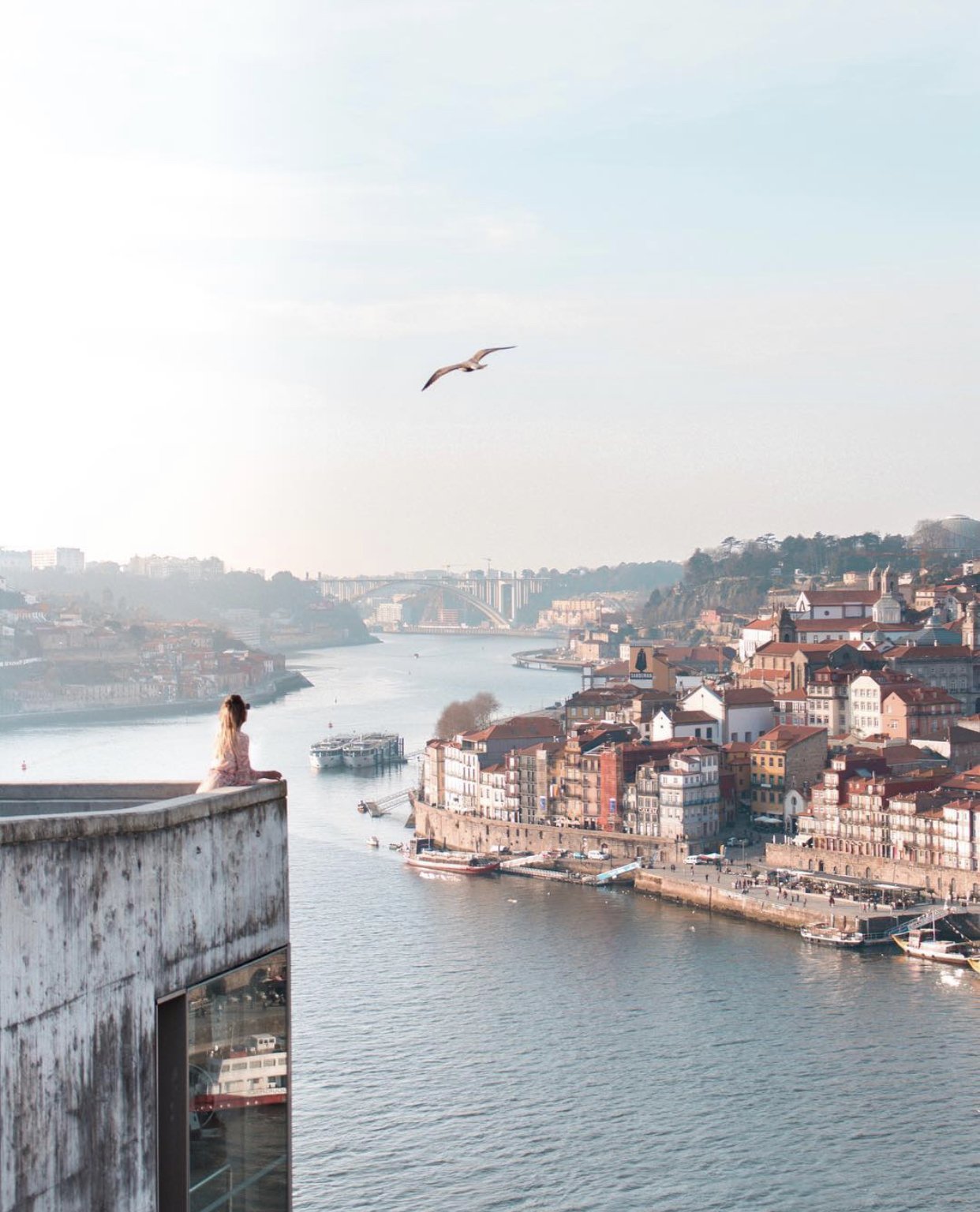 Foz do Douro
Welcome to my favorite side of Porto, one that is often overlooked by most tourists: the seaside.
Foz do Douro doesn't lack touristy attractions including castles, fortresses, beaches, lighthouses, and the most epic sunsets.
All the locations in the map
If you've liked this post, pin it for later!